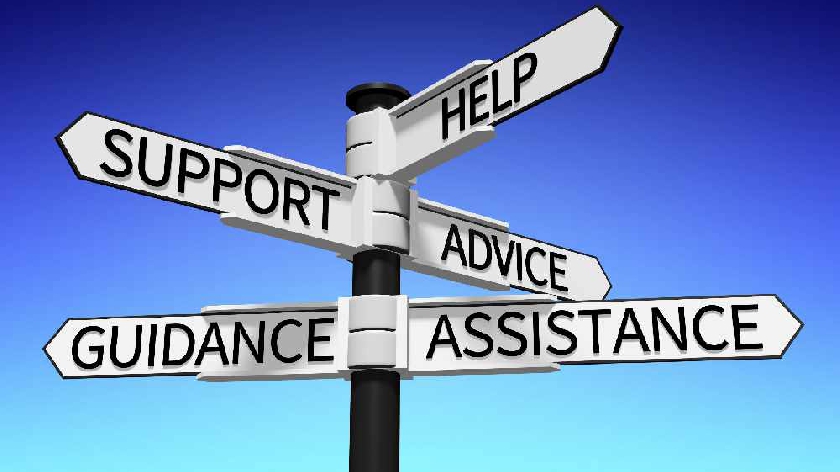 Find our what is happening in your area during the COVID-19 pandemic and what you can do to support your community...
*At the bottom of this page you will also find a list of some of the MK-wide groups and initiatives providing COVID19 support.
The Friends of Two Mile Ash Group is supporting residents that need help with shopping. Some parish councillors are involved as administrators. The local shop and off licence is open.
Contact for the parish council: Julian Vischer, Clerk to Abbey Hill Parish Council at abbeyhpc@gmail.com or 07866 412706.
A new WhatsApp Group has been set up- "Astwood and Hardmead Isolation Support". Using this group, anyone in isolation can reach out for help with shopping and collection of prescriptions etc. Anyone who would like to offer support can sign up. Contact duggan725@btinternet.com or 07811 140672 for more information.
The Town Council are working together with Food Share and setting up a Community Larder. The first one is due to open next Tuesday, 31 March. Rangers and Community Workers are keeping up to date with residents in the community. They are working with Age UK too.
Contact for the parish council: 01908 649469 or info@bletchleyfennystratford-tc.gov.uk.
Bow Brickhill has a Facebook page for local residents. A Whatsapp group has also been set up.
Contact for the parish council: 07904 339391 or clerk@bowbrickhill-pc.gov.uk.
You can join the Bradwell Village Facebook page.
Contact for the parish council: 01908 321285 or clerk@bradwell-pc.gov.uk.
Broughton & Milton Keynes
(Broughton, Brooklands, Oakgrove, Milton Keynes Village, Middleton)
The Broughton and Milton Keynes Community Engagement Officer posts regular updates on the Broughton and Milton Keynes Facebook page. There is also a Twitter site as well as the parish website. Residents have set up their own support groups. There is a residents group on Facebook. Broughton and Brooklands is also connected to the Milton Keynes Coronavirus Community Support Facebook page.
Contact for the parish council: 01908 087499 or clerk@broughtonandmkv-pc.gov.uk.
Calverton Parish
(Bradwell Village, Heelands, Bradwell Common)
Join the Calverton community facebook group. Contact for the parish council: calvertonparishclerk@gmail.com.
(Oldbrook, Fishermead, Springfield, Willen, Woolstone, Winterhill and Newlands)
Campbell Park may need volunteers to distribute care packs to elderly people. Contact the parish council on 01908 608559 or Dominic.warner@campbell-park.gov.uk.
A member of the local community has set up a support group with volunteers to help the elderly and ill in the area. Contact via the parish council: 01908 337928 or Clerk@castlethorpe-pc.gov.uk
CMK Town Council are in dialogue with MyMK to develop a plan of how they can work together. Contact for the parish council: 01908 766176 or clerk@cmktowncouncil.gov.uk.
The Parish Council may need help from other areas due to the significant older population of the parish. Contact for the parish council: 01234 391336 or jo@jo-Parker.co.uk
Emberton Parish Council have set up a group called 'Emberton Cares' to help with any issues their residents have. They currently have 3 volunteers per close helping with shopping and any other errands. They also have a green and red card system for each resident: Green means all is okay and red means they need a call. They are also looking to set up a grant for people in hardship. Contact for the parish council: 01234 241892 or clerk@embertonparishcouncil.co.uk.
Fairfields and Whitehouse
Fairfields – Clerk Jean Nicholas is co-ordinating with regards to people's needs and what people can offer. The Non-Conformist Church has offered to help as needed.
Whitehouse – A newsletter is being put together and will be delivered to residents. There are lots of residents who are volunteering in Whitehouse who are supporting other residents with activities such as shopping.
Contact for the parish council: 07717 752748 or fairfields.pc.clerk@gmail.com.
(Great Linford, Giffard Park, Blakelands, Bolbeck Park, Conniburrow, Downs Barn, Downhead Park, Neath Hill, Pennylands, Tongwell and Willen Park)
The community fridge is running daily between 9am and 10pm. Contact glpc@greatlinford.gov.uk or 01908 606613 for people needing a voucher for food banks. Also visit their website for more information.
Join the Covid 19 Mutual aid facebook group, Haversham MK19.
Contact for the parish council: please contact the clerk, Thomas Walker, 07944 112435 or Haversham.ltlinfordclerk@gmail.com.
(Brinklow, Monkston, Monkston Park, Kents Hill, Kingston)
You can join the Monkston Community Facebook Group.
The council have agreed to set up an emergency task force and are in the process of gathering local services and a team of volunteers that can help in terms of calls, shopping, support. They are developing their strategy and will be looking for volunteers. Contact for the parish council: 07946 512523 or clerk@kentshill-monkston-pc.org.uk
Residents are looking out for each other and popping notes through doors. There is also the Lavendon Welfare Group which the residents have contacts for.
Contact for the parish council: 01234 241941 or clerk@lavendonpc.org
The Clerk, Kay Hamilton, is in the process of setting up a support group. Residents seem to be looking out for their neighbours. Contact for the parish council: 07803 618860 or Parish.clerk@moulsoeparish.org.
Join the Covid 19 mutual aid group New Bradwell.
Vulnerable people have been directed to contact MK Council for specialised assistance. Contact for the parish council: 01908 313602 or clerk@newbradwell-pc.gov.uk.
All residents should have received a letter which states that there is a team of volunteers with a coordinator. This covers people that are self isolating, lost their jobs etc. They are delivering leaflets to all houses in Newport Pagnell with contact details for those needing support.
You can join the Facebook Group, Newport Pagnell Covid-19 Response. Contact Jenny Mills, Minister at Newport Pagnell, at npresponse@hotmail.com or 07703485017.
Join the North Crawley Community Facebook group.
Contact for the parish council: 01234 391501 or clerk@northcrawley-pc.gov.uk.
Join the Woughton Community Council Facebook Page.
Contact for the parish council: 07706 709310 or clerk@oldwoughton.org.uk.
Join the Olney Covid19 Support Facebook Group. The council are providing support in terms of picking and delivering food, phone calls, errands (mail/ prescriptions) etc. They are looking for volunteers. See more details on the flyer and the parish council website.
(Emerson Valley, Furzton, Kingsmead, Shenley Brook End, Shenley Lodge, Tattenhoe, Tattenhoe Park & Westcroft)
These councils are currently working with foodbank and looking to work with other agencies. Get in touch if you'd like to volunteer as a befriender or could help deliver food. Contact for the parish council: 01908 521538 or Sharon.Kerr@shenleybrookend-pc.gov.uk.
Join the Sherington people and community Facebook Group. Contact for the parish council: 07719 490247 or clerksheringtonpc@gmail.com.
The council have published and shared via social media & provided a Covid-19 dedicated bulletin for local residents. Join the Facebook Group managed by the Parish Council. There is a group of volunteers ready and waiting to be contacted by those in the local community with needs. They are linked on a WhatsApp group. Contact for the parish council: 07597 304054 or clerk.simpsonandashland@gmail.com.
The Parish Guardian, Paul Baxter, has been out in Stantonbury doing a litter pick for a hour per day. He has been checking up on older people in the community to make sure that they are coping and that they have everything that they need. Paul's granddaughter wrote cards before the 'lockdown ' and they delivered them to residents. They have Paul's number on them so that if people are isolated they can still get food and essential items that they need.
Join the Bradville Residents Community Facebook Group.
Contact for the parish council: 01908 227201 or info@stantonburyparishcouncil.org.uk.
Join the Stoke Goldington Helping Out Facebook Group. You can contact the group's administrator, Alex Mitchell on 07545 539484
Contact for the parish council: stokegoldingtonpc@gmail.com.
(Stony Stratford, Fullers Slade, Galley Hill)
Stony Stratford Town Council are offering their library to be used by any food groups to store food in. They have a dedicated page for Coronavirus Support Networks and information on their website. Groups can contact Lynne at office@stonystratford.gov.uk to have additional information added to their website. The website is regularly updated for residents and users of community facilities such as Allotments.
The Stony In Bloom Group are identifying vulnerable members of the community to pass on community grown vegetables to. There is a Facebook group to support elderly / frail / vulnerable neighbours with shopping / prescriptions / contact in the event they need to self isolate or are unable to get out. Or to support local businesses to stay afloat during this time. Contact Amanda Coles on hello@amanda-coles.com.
A local volunteer, Bianca Bendig-Ceesay, is available on 07388418671 to help with picking up shopping, posting mail, a friendly phone call or urgent supplies.
Contact for the parish council: 01908 566726 or office@stonystratford.gov.uk.
Tyringham & Filgrave
Residents are supporting each other well. Most residents are doing online shopping. Residents are getting supplies for people as needed. There is a 'Garden Lane WhatsApp' group in Tyringham. Residents talk to each other across the road at a safe distance. Residents are getting shopping and supplies for other residents in need. Contact: 01234 714894 or etypebernard@aol.com
The Chairman David Hopkins has written to all of the residents with information and contact details if they need help and support.
There is a dedicated Covid 19 page on their parish council website for information and support in the area:
www.wavendonparishcouncil.co.uk/COVID-19_30792.aspx
Contact for the parish council: 01509 844241 or clerk@wavendonparishcouncil.co.uk.
West Bletchley Parish Council are supporting The MK Food Bank at The Frank Moran Centre, which is still open. Councillors are delivering food to the vulnerable, elderly and people who are in isolation. More volunteers are needed.
Contact for the parish council: 01908 648257 or clerk@westbletchleycouncil.gov.uk.
The 'Love Woburn Sands' group has been set up to help residents and they are also helping children who would usually be getting free school meals get lunch. Volunteers are needed to run the community transport service as this tended to be run by older residents who are self-isolating. Join the Woburn Sands and Wavendon Hangout Facebook group.
Contact for the parish council: 01908 585368 or L.stapleton@wstc.org.uk.
Wolverton and Greenleys Town Council are working with their local voluntary group 'Wolverton and Greenleys Parish Coronavirus Community Support'. They are delivering essential items to people who are self isolating, vulnerable people and those in high risk groups, including food parcels. You can also join The Wolverton Massive, a well established local Facebook Group.
Contact for the parish council: 01908 326800 or office@wolvertonandgreenleystowncouncil.gov.uk.
(Beanhill, Bleak Hall, Coffee Hall, Eaglestone, Leadenhall, Netherfield, Peartree Bridge, Redmoor (non residential), Tinkers Bridge)
Rainbows On Windows: Children are putting up rainbows on their windows to say hello to each other.
Parish Councillors are supporting residents in the Woughton area and are co-ordinating volunteers who are delivering shopping, picking up prescriptions and vital supplies and providing a friendly phone call if needed.
Contact for the parish council: 01908 395681 or Steve.mcnay@woughtoncommunitycouncil.gov.uk.
Milton Keynes-wide groups and other initiatives
Milton Keynes Coronavirus Community Support Group – private Facebook Group. A neighbourhood scheme started by Lucy Fox and Mike Cashman – community support group with "street champions", area coordinators and hundreds of volunteers to run errands for those in need throughout most of Milton Keynes.
Milton Keynes Community – public Facebook Group
Milton Keynes: Beating Coronavirus – public Facebook Group
Milton Keynes COVID-19 (Taking care of our neighbours) – private Facebook Group
Old Stratford Community Help – private Facebook Group
Cosgrove Boaters – public Facebook Group
Dreamsai Milton Keynes - supporting elderly over 65 in self isolation in MK. Deliver essential packs to vulnerable elderly including essential items from food, hygiene and toiletries.
Milton Keynes Hindu Association – offering help to all over 65 and in self isolation due to COVID 19. Help with grocery shopping, prescription, medicine collection, posting letters or need of any advice. Contact: 0300 365 1008 or covid_supoort@mkha.org.
Article courtesy of Community Action: MK. The local charity posts daily updates on their website, and also sends up to a weekly newsletter which you can sign up to here.