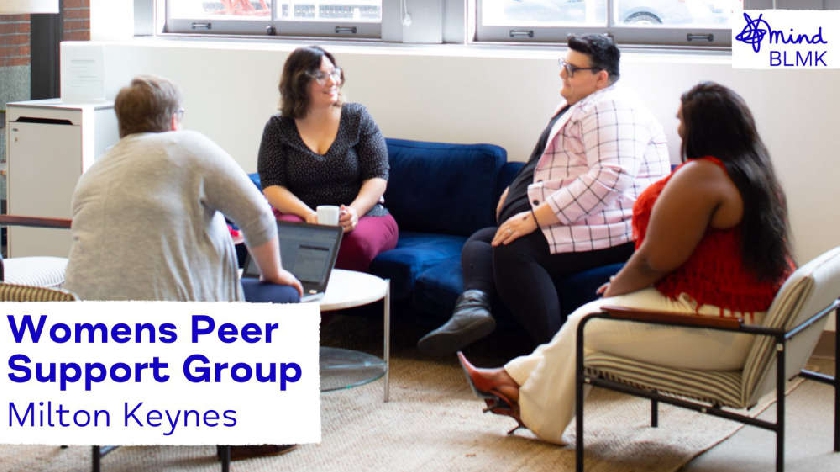 Mind BLMK, a local charity, will be launching the new Women's Peer Support Group for local people struggling with their mental health.
The service will commence on Monday 13th September via Zoom and give women the chance to speak to others that have also suffered mental ill-health.
This peer support group will see people with a similar experience come together to provide "emotional, social or practical help to each other".
A spokesperson for Mind BLMK explained: "This support can be really helpful for all involved – those supporting can feel helpful, useful and involved and those being supported can feel less alone, isolated and understand that others have had similar experiences."
🌟New service announcement for Milton Keynes🌟

Mind BLMK are launching a new Women's Peer Support Group via Zoom on Mon 13 Sept, for women living in the Milton Keynes area.

For more info and to register your place today➡️ https://t.co/c9ILuwuFE6 or email: mk@mind-blmk.org.uk pic.twitter.com/g2ueLIOJq6

— Mind BLMK (@MindBLMK) August 24, 2021
The charity believes that peer support can make a big difference to people suffering with their mental health.
"Trying to explain how things are to someone who has never experienced a mental health issue can be really tough," the spokesperson continued.
"Sometimes simply finding the words to describe what is happening can be impossible and can feel like wading through treacle. And when others don't understand, it can lead to frustration.
"When people have their own experiences, it can be much easier. People get it. They understand. They have often felt similar things themselves or can see where you're coming from, even if it is different from them. This can be a huge relief."
The very first Women's Peer Support Group will be from 13:00 to 14:30 on Monday 13th September via Zoom.
To register your place, click here or email mk@mind-blmk.org.uk.