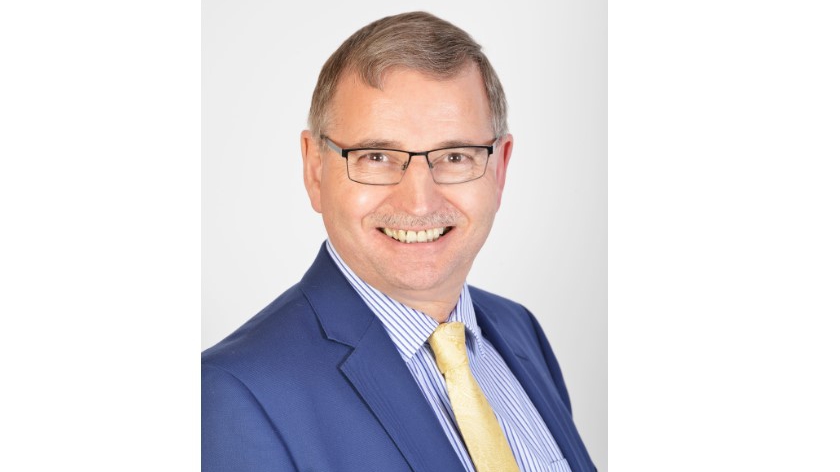 Retiring Liberal Democrat leader Douglas McCall promises that he won't say "April Fool" on Thursday and reverse his decision not to fight for a seat on Milton Keynes Council.
After 25 years representing Newport Pagnell South on the borough council, Cllr McCall says he's definitely not going to reverse his decision on April 1 after political opponents said lots of nice things about him at recent meetings.
"i'm looking forward to travelling again," said Cllr McCall who says his 25th anniversary and the covid pandemic has helped him reconsider what he wants to do with the rest of his life.
He is married to former Lib Dem council leader Isobel who led the council the last time any party had a majority, way back in 2002-2006.
Cllr McCall said he could not see much change happening at the council, which currently has 57 seats, with 21 of them up for grabs at the local elections on May 6. The Lib Dems will be defending five this time.
The Lib Dems, the third-largest party with 15 seats, currently have a partnership arrangement with Labour which gives the socialists control of the council.
While admitting that it is not impossible that the Lib Dems could form a partnership with the Conservatives, he says it is unlikely.
"It won't be my decision of course," said Cllr McCall who stays as leader until May 10. "We will see what happens after the election but partnership gives stability to the council.
"Comparing our manifestos, there are too many policy differences between us and the Conservatives. We look on each year as a new year but it is unlikely we would work with the Tories."
Cllr McCall says on the whole his party and Labour agree on commitments and his group has been able to persuade Pete Marland's party to change course on some issues.
Top of the list of the yellow party's priorities are "looking after the city's vulnerable", with a commitment to reduce child poverty and homelessness.
"Having 22,000 children in poverty is a disgrace, so we want to tackle that," he said.
Dealing with "unaffordable housing" is a top priority for the Lib Dems who say everyone deserves a place to call home.
Cllr McCall's Lib Dems have clear policy differences with the Tories, who he says try to blame the council for issues which are the responsibility of their party in Government.
Asked why the voters should choose Lib Dem candidates over Labour he claimed that their candidates always listen, care for and work for local people.
"Lib Dems work and fight for them all year round. They might not get the answers they are looking for but Lib Dems will always work for them," he said.
"People know they can come to us with issues and we will try to resolve those issues," he said.