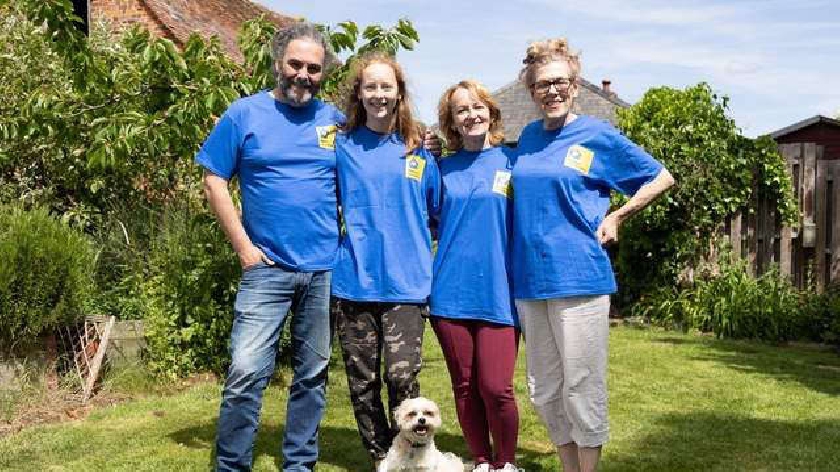 A Milton Keynes man who has directly helped 74 people already, is calling on more sponsors to come forward.
Milton Keynes man Derek Edwards, an entrepreneur and philanthropist, decided to start Homes for Ukraine with the aim of making the process of relocating to the UK simpler and safer for displaced Ukrainians.
homesforukraine.org, a charity set up by Derek, has devised a strategy to guide applicants through the entire process on a case by case basis.
Much of charity's time is presently spent near the Poland/Ukraine border of Korczowa-Krakovets, where he helps refugees.
Over the last couple of months, Derek has rented over 12 different homes near the border so the refugees he's helping have more comfortable places to reside. He has also already placed 74 Ukrainian refugees, three dogs, and a parrot.
He is also hosting some of the refugees in his Willen home.
Derek Edwards said: "There is a real, growing, and desperate need for British sponsors to come forward. We have many Ukrainians — mothers, children, and families — who are seeking sanctuary in the UK, but do not have British sponsors to match them with. If you're interested in helping, please register on our website — and we will take care of everything else."
Derek is now appealing for sponsors to come forward and help take in refugees and give them support.
The charity is in the process of launching a fundraising campaign, which they will soon announce on their Facebook page, and on their website.
You can find out more here.