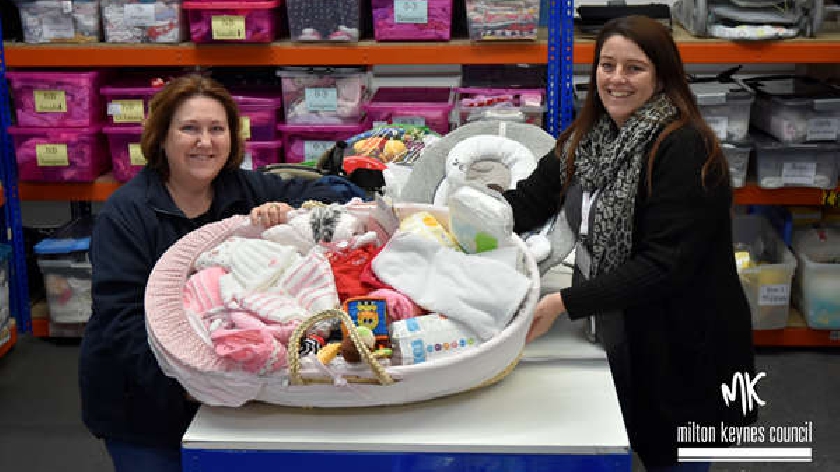 Baby Basics
A Milton Keynes-based charity has appealed to local businesses and residents for help for Ukrainian refugee families arriving in the area in the coming weeks.
Baby Basics MK has been designated by Milton Keynes local authorities and health services as the main provider of essential children's items for Ukrainian families.
However, a spokesperson for the charity said that they may not have necessary equipment if large groups arrived at once.
Mel Lewis, project manager for the charity, said: "Based on the number of Milton Keynes households who have registered as hosts, we're anticipating that a large amount of children and their families may arrive in the area in the coming weeks and months. Our concern is that we may not be able to give these children and expecting mothers, who have been through so much, what they need.
"We are asking our wonderful community to support us in our efforts to provide emergency packages. If anyone has anything relevant in excellent condition that they're not using, or if any local businesses are able to contribute any goods, we'd love to hear from them."
The following have been identified as being of particular interest:
High chairs
Nappies in sizes 1,4 and 6
Baby formula (Aptamil stage 1 and Cow & Gate stage 1)
Buggies or pushchairs in excellent condition
Moses baskets/cots and cot beds
Mum hospital toiletries
Underwear, socks and pyjamas in ages 2 years to 5 years (brand new)
Pre-made baby food 7 months +
Wet wipes
Child toiletries
If you are a sponsor who has had a Ukrainian family placed with you, or are due to have a family placed with you and need some support, please click here.
For more information about the goods Baby Basics MK needs for their Ukrainian Families appeal, or to contribute, a link to their Amazon wish list can be found here.