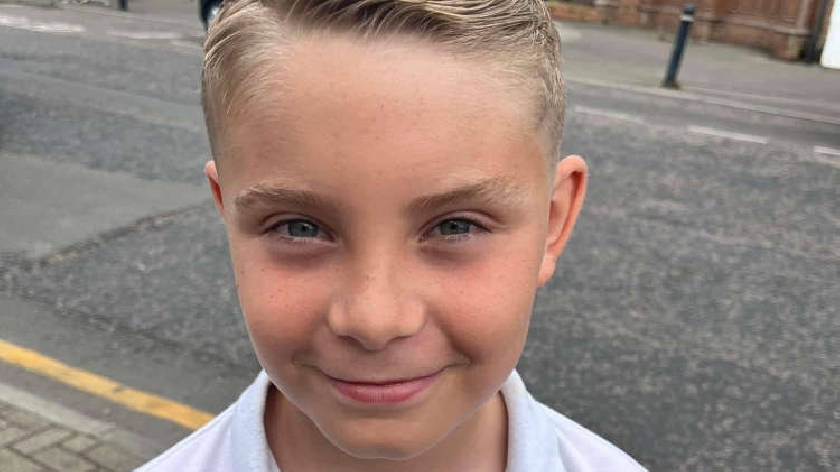 Milton Keynes will be transformed into a magical Land of Lights when a spectacular light and lantern festival opens this week and local boy Ronnie has been nominated to help open the event.
Last month, MKFM in partnership with Gulliver's Theme Parks and Resorts, launched the hunt to find a local unsung hero to join MKFM presenter Hawa Kassam in officially opening the Land of Lights festival on the evening of Saturday 12 November.
From this Saturday, November 12, to February 26 next year, Gulliver's Land Resort will host the stunning Land of Lights light and lantern festival.
The festival features a one-mile-long wonderland of illuminations. Spread across 12 vivid dreamworlds, they include colourful, gigantic lanterns inspired by animals, mega monuments and wonders of the natural world.
Guests will explore the enchanting installations, which includes thousands of individual lanterns and over 63,000 LED lights. The experience features an eclectic mix of music and entertainment and a wide selection of festive food, street-eats and seasonal drinks will be available for purchase.
10 year old Ronnie was nominated to MKFM by local charity the Henry Allen Trust to join MKFM in opening the exciting festival of lights.
"I want to nominate Ronnie who is 10 years old and has been supported by the Henry Allen Trust which is based in Milton Keynes since he was diagnosed with Wilms Tumour in February 2020, just before lockdown.
"He has had 40 weeks of chemo, 2 major operations to remove kidney and lung nodule, 8 rounds of radiation to chest due to spread into his lungs. This little man is 18 months now off treatment and is our super hero."
More than 100 people are involved in the production process undertaken by Zigong Lantern Group, which takes three months to finish as each lantern is carefully handcrafted by skilled artisans.
Darren Hoy, Land of Lights Festival Manager, said: "We are so excited to launch Land of Lights in Milton Keynes for the first time.
"Bursting with colour, energy and culture, this stunning festival will brighten up your winter and offer a unique experience the whole family will enjoy through a magical mile of immersive illuminations.
"Land of Lights is something the city has never seen before and we're sure it will prove a popular attraction for Milton Keynes and a boom to the local economy. We have already sold thousands of tickets and can't wait to welcome guests to this one-of-a-kind festival that will light up your imagination."
Tickets for Land of Lights are available from £19 when booked more than two days in advance.
To find out more about the festival and to book tickets, click here.