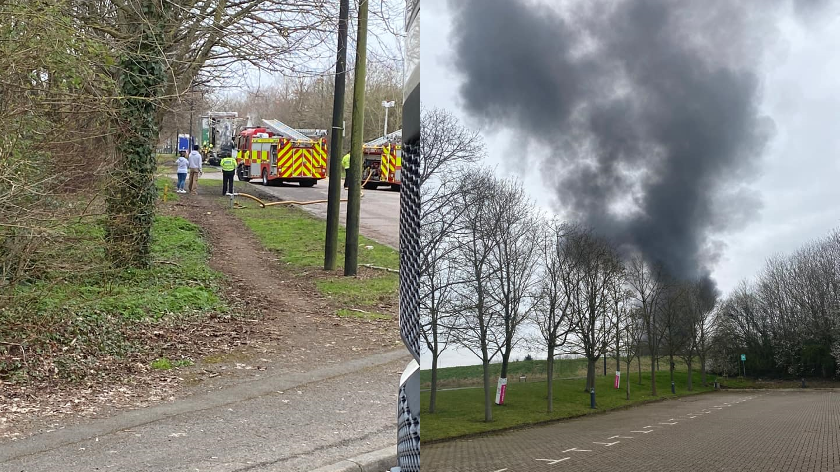 Local residents reported hearing an 'explosion' and huge amounts of smoke in part of Milton Keynes this afternoon following a fire involving an unattended lorry trailer containing bubble wrap.
Bucks Fire and Rescue were at the scene earlier on Carters Lane in Kiln Farm, after receiving more than 20 999 calls.
Eyewitnesses report hearing the 'explosion' at around 1.25pm, with smoke then visible across part of the city.
No-one was injured in the incident.
One resident in nearby Two Mile Ash reported they heard "three massive bangs" before smoke appeared in the sky above them.
Smoke was also seen as far away as Sherington and Newport Pagnell.