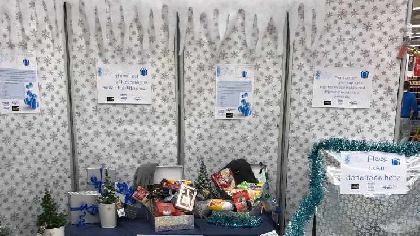 With your help, the Little Boxes Campaign can deliver gifts to our elderly community who may be alone during this festive season.
Working alongside Age UK, MKFM and Tesco have launched the Little Boxes Campaign to support those in need this Christmas.
This year, Tesco superstores across Milton Keynes will be collecting items to make "Little Boxes" for our elderly community. They will have donation points at the entrances of the stores, where you can pick up some of the much needed items or donate any of your own items. If you are doing your weekly shop, please pick up one of the below shopping lists at the front of the Tesco store and donate some items on your way around.
Suggested items to donate:
Handkerchiefs
Puzzle Books
Diary
Address Book
Socks
Toiletries
Gloves
Scarves
Hats
Christmas – pudding, cake, biscuits, confectionary
Small gifts
A Small Act of Kindness Can Make a Big Difference!