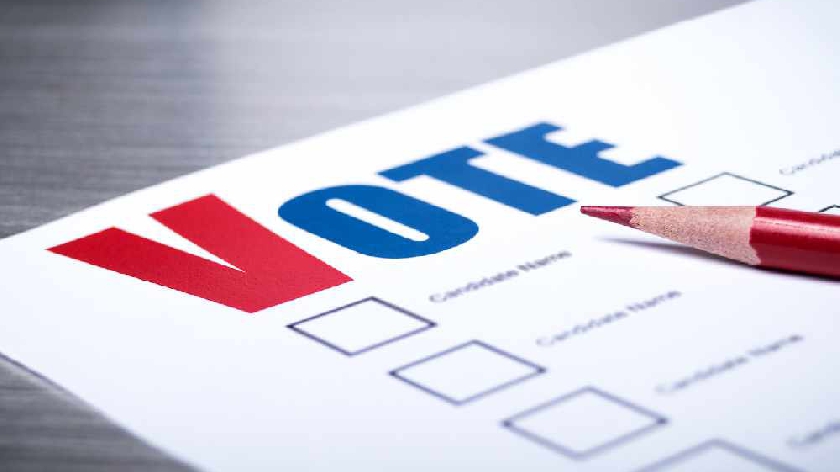 With the local elections less than three weeks away, how will the voting process work during the COVID-19 pandemic?
Last year, the government made the decision to delay the local elections until 2021 as they were deemed unsafe to carry out during the initial peak of the COVID-19 pandemic. With social distancing guidelines still in place, Milton Keynes Council wants residents to be aware of the many different ways that they are able to vote.
In this election, there will be three main ways to cast your ballot. You can have your say in person, by post, or by proxy.
How do I vote in person?
This is the traditional voting method that many locals will be accustomed to. Once you receive a polling card in the post informing you of your local voting station, all you have to do is turn up at the specified location on the 6th of May. You will need to confirm/give name and address details to the staff in the polling station who will then issue you with an official ballot paper.
Polling stations will be open from 7am – 10pm. If you're worried about going to a polling station, or can't get to one, you can apply for a postal vote or appoint a proxy to vote on your behalf at your allocated polling station.
As this is in person, face masks will be required and strict social distancing measures will need to be adhered to.
How do I vote by post?
You can choose to vote by post rather than going to your polling station. To apply for a postal vote you need to download and complete the register to vote by post form and return it to the Milton Keynes Election office at:
Electoral Registration, Milton Keynes Council
Civic Offices, 1 Saxon Gate East
Central Milton Keynes
MK9 3EJ
It can also be scanned and e-mailed to postal.votes@milton-keynes.gov.uk.
Postal ballot papers will be sent out about 10 days before polling day. The Royal Mail treats postal votes as a priority.
Along with the instructions on how to return the postal vote is a statement on which you have to provide your date of birth and your signature. These will be compared with those you have already provided. This has to be returned, with the ballot paper, by the close of poll on election day. A new form will be sent to you every five years for you to update your signature and confirm you want to continue voting by post.
Please bear in mind that postal votes cannot be printed until after candidates are confirmed and ballot papers printed (from Monday 19 April). This means that it is not always possible for postal votes to reach addresses that are not local in time for them to be returned by 6 May, especially for those who have not already set up a postal vote.
How do I vote by proxy?
Proxy voting is when someone votes on your behalf if you cannot vote in person. You can vote by proxy:
for a single election on a specific date
for a specific period
permanently
You can only apply for a proxy vote under certain circumstances, including:
being away on polling day
having a medical issue or disability
not being able to vote in person because of work or military service
You need to give the reason why you're applying for a proxy vote. In most cases, you need someone to sign your application form to confirm your reasons for wanting a proxy vote. The application form will tell you who needs to sign it.
If you would like someone to vote on your behalf, you can download a proxy vote application form from the vote by proxy page. There are different forms, depending on why you can't get to the polling station. Make sure you complete the right one, or by downloading the proxy vote form in the documents section of this web page. If the application is for a particular election then you will need to complete the form every time there is an election. You need to return the completed form to: proxy.votes@milton-keynes.gov.uk. or post to:
Electoral Registration, Milton Keynes Council
Civic Offices, 1 Saxon Gate East
Central Milton Keynes
MK9 3EJ
Who can vote?
In order to cast your vote, you will need to be registered and aged 18 or over. If you wish to register to vote then you will need to sign up on the government's website, which can be accessed by clicking here. Only British, Commonwealth or Republic of Ireland citizens are eligible to register.
If you wish to find out more information about the voting process, you can access Milton Keynes council's official page by clicking here.