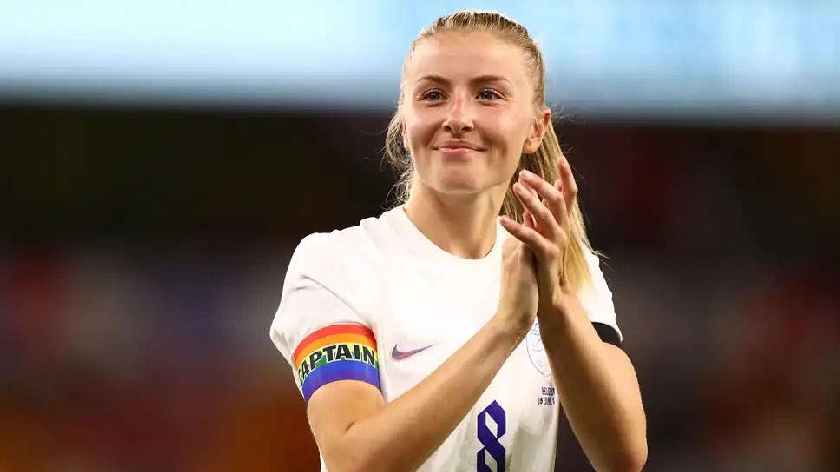 The Leader of MK Council has now initiated the process to bestow Freedom of the City to Williamson.
In a 2-1 victory against eight-time champions Germany, the Lionesses created history with the first major tournament title win for an England team since 1966.
Wembley Stadium also saw a record breaking crowd of 87,192 fans - a record for any Euros game in men's or women's football.
Following a call from local leaders, MK Council has now confirmed the England Captain from Milton Keynes will be the very first person to be given Freedom of the city.
READ AGAIN: Milton Keynes leaders call for England captain Leah Williamson to be given Freedom of the City
The Freedom of the City is an honour given by a local council in recognition of their exceptional service.
It is one of the oldest traditional ceremonies.
Leader of Milton Keynes Council, Cllr Peter Marland told MKFM: "It is the most amazing achievement for England to become Champions of Europe. The Lionesses are an inspiration to everyone and have shown that through teamwork, ability and hard work, anything is possible. Like many others, I never thought I would be able to say that England have won a major football tournament in my lifetime.
"I am so proud that Milton Keynes hosted four matches and played our part in the greatest achievement in English football since 1966, including attracting a full house at Stadium:MK for the second semi-final. I'd like to thank all the team and supporters that made those matches so special. Yet again, we as a city had the vision and confidence to back the tournament when many others did not.
"I hope the win will have a lasting impact on women's sport and I'm sure it has both inspired a new generation of women and girls to go out and take part in whatever their chosen sport is, as well as changing the attitude of many others to women's sport in general. Our host city bid promised to increase the number of girls playing the game and double the number of trained women's coaches in the city.
Today our council leader has initiated the process to bestow Freedom of the City to Leah Williamson. Read more: https://t.co/jLv4S36p8c https://t.co/qK6y7LmNZc

— Milton Keynes Council (@mkcouncil) August 1, 2022
"The Lionesses' win is just the beginning of unlocking so much potential, so if you've been inspired, today is the day you can also make a difference and be part of a winning legacy. Bobby Moore and Leah Williamson, that is good company as the only two England captains ever to lift a major international trophy.
"Obviously we are immensely proud that Leah is from Milton Keynes, and I think it wound be totally appropriate that the very first person to be given the Freedom of the New City of Milton Keynes is the first woman to lead a national side to international honours and is from MK. I have asked that the Council start the process of bestowing the honour on her."
Williamson, who was born and raised in Newport Pagnell, plays for Arsenal and was named captain for the summer tournament earlier this year.
The England captain is now describing the feeling of winning as the proudest moment in her life.
Read more: Euro 2022: England waking up as the champions of Europe after fairy-tale ending
" I can't stop crying," she told the BBC. "We talk and we talk and we talk and we've finally done it. The kids are alright. It's the proudest moment of my life until the day I have kids so I'm going to lap it up.
"I was told to make every second count because I'll be living it over and over, and I did that today. The legacy of this tournament is the change in society. We've brought people together and got them to games. This is the start of the journey.
"Sorry I'm screaming but I love every one of you. I'm so proud to be English and I'm trying so hard not to swear."
Milton Keynes has had several links to this year's Euros tournament, with Stadium MK hosting four games - including one of the all-important semi-final matches. The semi-final game's attendance of 27,445 at Stadium MK made it the biggest crowd to ever attend a UEFA Women's EURO semi-final not involving the host nation.
Milton Keynes was chosen as one of nine cities sitting front and centre hosting one of the biggest women's European sport event in history.