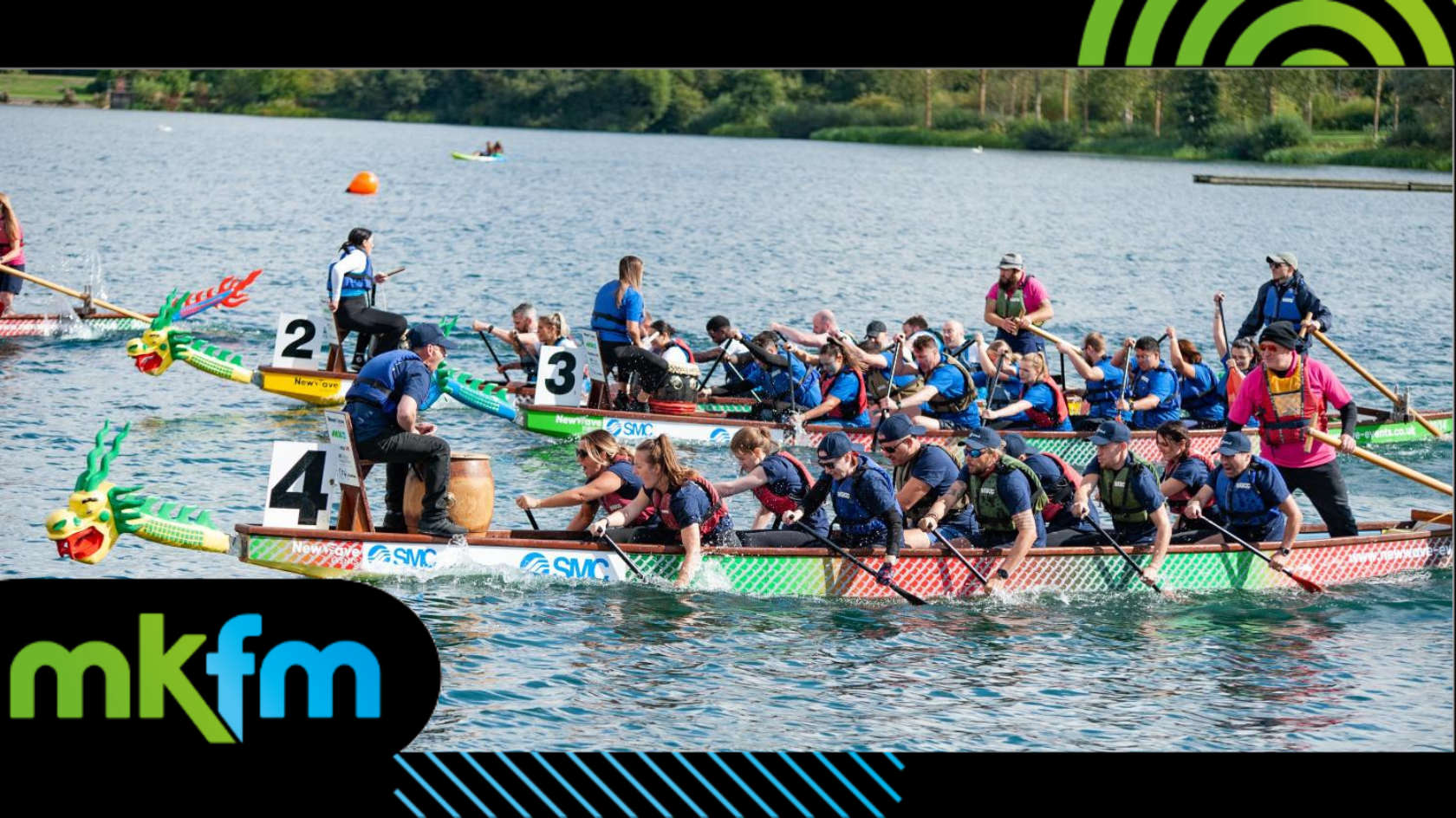 The return of the Milton Keynes Dragon Boat Festival at Willen Lake is just around the corner, and with over 30 teams already registered, time is running out to secure your spot for Saturday 22nd July 2023.
Only a few remaining spaces are available, so don't miss this final opportunity to participate in the thrilling event. Supported by MK Charities, MKFM, Business MK, and MK Pulse Magazine, this festival will take place at the picturesque Willen Lake on Saturday, 22nd July 2023, and promises to be a highlight on the regional events calendar.
The Dragon Boat Festival attracts a diverse mix of both new and returning crews, all united by their desire to spend a memorable day with colleagues and friends while making a positive impact in their community. This year, crews have the option to fundraise for their chosen charity, ensuring numerous charitable organizations benefit from the festival's success. Additionally, there are enhanced gold and silver entries available, offering marketing benefits and substantial donations to their chosen charities. Notable gold entries include Brioche Pasquier Ltd, Ibstock (two teams), Siemlus, and SMC Pneumatics (UK) Ltd (four teams). Silver entries consist of ICAEW and Opus Reconstructing LLP.
Alicja Mierzejewska, Executive Director at NewWave Events, expressed her excitement for the upcoming festival, saying, "We're absolutely thrilled to bring back the festival this year, and with so many local companies on board, we know it's going to be an incredible day. By opening up the festival to support different charities, we're hoping to make a real difference to those in need. Last year, we managed to raise an impressive £38,000, and this time, we're aiming even higher! So, if you're a local company with no plans for July, don't miss out! There's still time to enter, and we can't wait to see you there!"
Participation in the dragon boat racing and fundraising for a charitable cause requires no previous experience, only a strong sense of teamwork and enthusiasm. Dragon boats, qualified helms, and all racing equipment will be provided, and each crew is guaranteed a minimum of three races. In addition to medals and trophies for the top-performing crews, special prizes will be awarded to the best dressed crew and the crew raising the most funds for their chosen charity.
Alongside the exhilarating races, which will take place every 10 minutes from 10 am to 5 pm, spectators will have the opportunity to enjoy a range of entertaining activities along the banks of Willen Lake. From funfair rides and face painters to captivating Chinese Lion Dances and a Hurricane flypast by the BBMF, there will be no shortage of excitement. Food stalls will also be available to satisfy your culinary cravings. Bring your friends and family to Willen Lake on 22nd July to witness over 40 local companies battling it out in the vibrant 30-foot-long dragon boats! Spectators can attend this event for free, ensuring a remarkable day out for all.
For further information and an entry form visit: https://dragonboatevents.co.uk/milton-keynes-dragon-boat-festival/ or call NewWave Events on 01536 674 748. For information about how you can help with fundraising, visit https://www.mkcharities.com/.