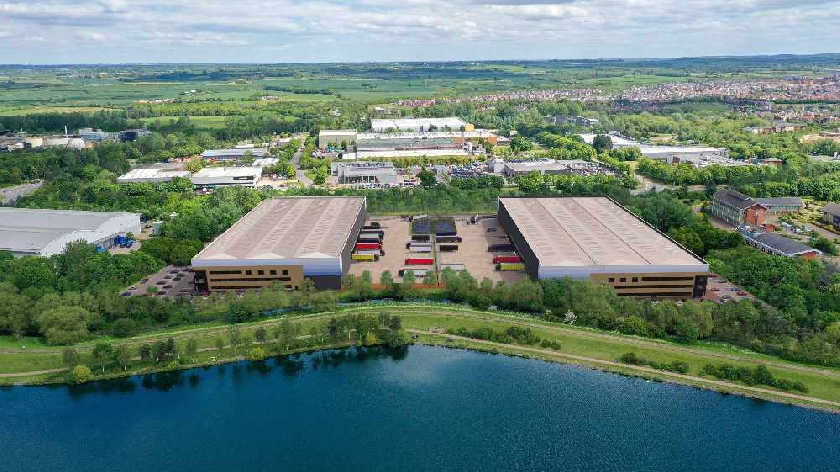 What the logistics hub is expected to look like (Photo: GLP)
Plans have been shared for a new large-scale 'sustainable' logistics hub that is being built next to Willen Lake.
GLP, a logistics real estate investor and developer, has announced its plans to develop two units at the 13.28-acre site.
These plans were discussed with the Milton Keynes Business Leaders Partnership (MKBLP) at a meeting this month.
MKBLP heard that these proposals include demolishing an existing "outdated" warehouse, replacing it with two new warehouses totalling 254,859 sq. ft, which will form GLP's new G-Park Milton Keynes development.
Work has already started on the development, which can be seen in the image below.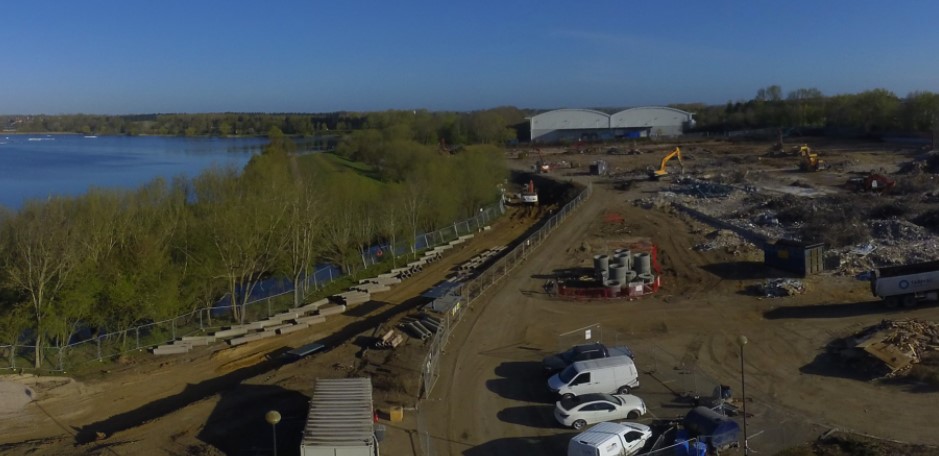 The third development is for an 88,000 sq. ft unit, Magnitude 88, at GLP's flagship logistics park Magna Park.
GLP will focus on "sustainability and biodiversity" at the sites, and will introduce features including rainwater harvesting, energy monitoring, LED lighting technology and lower carbon emissions during construction.
GLP's UK Managing Director, Bruce Topley, said: "The growth of e-commerce in the UK has been accelerated by the Covid-19 pandemic given the increased importance of home deliveries.
"As a result, we have seen a surge in demand for logistics real estate in the right locations. Customers are also seeking to reinforce their supply chains and increasingly require higher specification buildings and cutting-edge sustainability credentials."
GLP says that the new site will create approximately 500 to 600 jobs. The Magna Park development now employs 6,000 people.