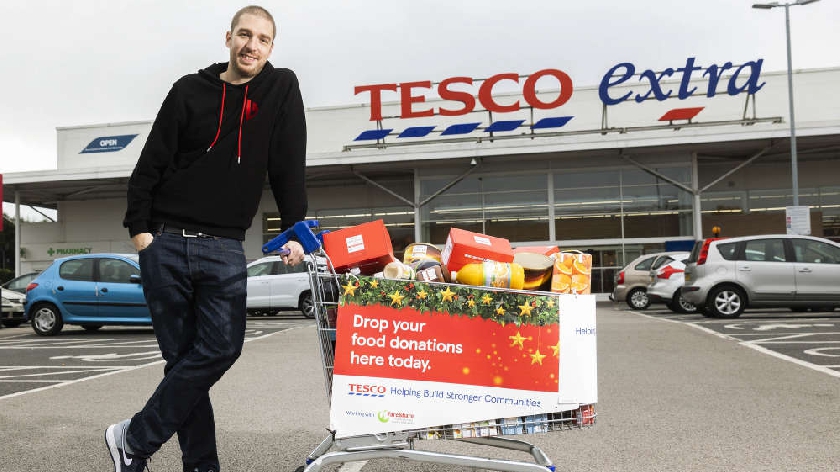 LadBaby has launched this year's Tesco Food Collection and is urging shoppers in Milton Keynes to donate at their local store.
The LadBaby family's charity singles have reached Christmas No.1 for the past three years and they are only the third act in UK history, after The Beatles and Spice Girls, to have three consecutive number ones.
Ladbaby, aka Mark Hoyle, is keen to use his platform to raise awareness of poverty and to support food banks.
During the collection, which is under way in Express stores until November 20 and is taking place in larger stores from November 18-20, shoppers are being urged to donate long-life food.
Their donations will help food banks in the Trussell Trust network provide emergency food parcels to people in crisis and help food redistribution charity FareShare provide food to frontline charities and community groups.
Tesco is playing its part by topping up all customer donations by 20%.
Mark said: "Everyone deserves to have an amazing Christmas but, unfortunately, a lot of people will have real problems affording the essentials for their families this year. When we released our first charity single back in 2018 there was a huge need for food banks, and that need is growing rapidly.
"No-one should have to go to bed hungry, but today far too many do. It's devastating and we all need to pull together and do what we can to help.
"A donation to the Tesco Food Collection is a really easy way of helping food banks and local groups supporting people in Milton Keynes facing hardship this winter. By putting an extra tin in your basket to donate at the end of your shop, you could really be helping someone out."