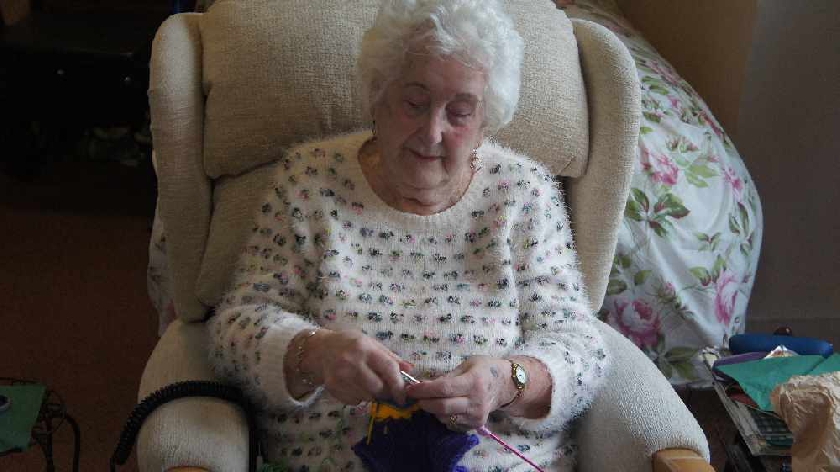 Residents at Tickford Abbey care home in Newport Pagnell devote time each day to knit clothes for new-born babies in Africa.
The residents send knitted clothing to new-born babies in Africa whose mothers have no clothes for them.
The babies often leave hospital wrapped in newspaper for warmth.
Beryl, a resident at Tickford Abbey, said: "Most of us can only do two or three rows before our old fingers go numb, so it takes quite a long time to complete the dress and matching hat, but we get there eventually and we are rewarded by knowing how much our efforts are appreciated."
Those who cannot knit but want to help can donate wool to Tickford Abbey. The wool must be double knitting and in bright (not pastel) colours. The care home also accept monetary donations to buy wool.
Anyone who wishes to knit clothing for the new-born babies can find further instructions online, or at their local church: https://www.gransnet.com/forums/knitting/a1196655-Fish-and-Chips-Baby