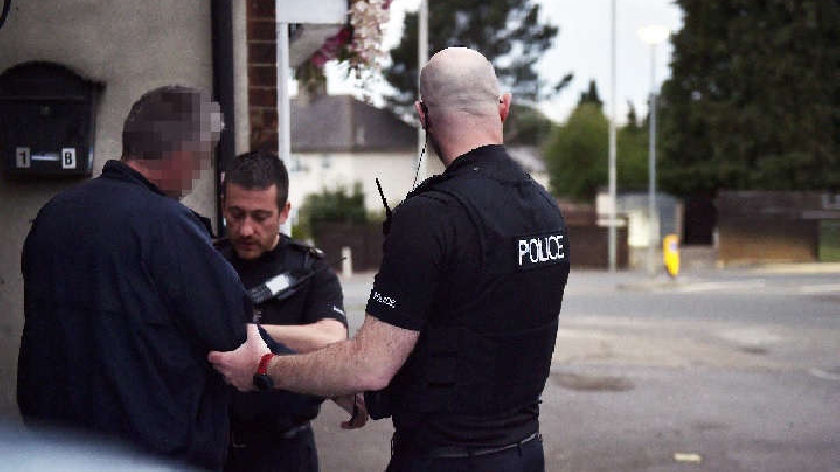 New figures have revealed that knife crime is down across the whole Thames Valley over the past year.
Yesterday (13/11) marked the start of Operation Sceptre, a national week of action, education and awareness-raising to tackle knife crime and violence.
New figures released by Thames Valley Police state that all recorded knife crime is down 4% across the whole Thames Valley over the past 12 months.
1186 offences have been recorded across the force between 1 October 2022 and 31 October 2023, a reduction of 55 offences when compared to the same period the year before.
The Thames Valley is one of 20 areas with a Home Office-funded Violence Reduction Unit (VRU), a partnership of all local councils, police, fire, education, health and community groups, with the aim of working together to prevent violence in the first place.
In addition to coordinating the partnership response to violence, the VRU also funds a range of innovative early intervention projects. These include access to sport, support offered in A&E and police custody, one-to-one mentoring in schools and education packages.
Alongside the VRU's work, Thames Valley Police deliver a strong policing response. Tackling knife crime remains a force priority, targeting known knife carriers and those engaged in other associated crime such as drug dealing.
A new mobile app deploys officers to hotspot areas across the force, providing a high visibility presence, putting officers in the right places at the right times. Across 97 identified hotspots for violence, officers delivered over 23,000 additional high-visibility patrols in the past 12 months.
Tactics such as Stop & Search, hotspot policing, regular operations in the night-time economy and close working with communities to solve local problems all contribute to the approach.
Knife amnesty bins are permanently in place across the Thames Valley and are being promoted as part of Operation Sceptre, encouraging that small number of people who may think it is acceptable to carry a knife to dispose of it – no questions asked.
This week, TVP will be hosting community events across Milton Keynes as part of the week of action.
You can find out more here: POLICE TO HOST COMMUNITY EVENTS ACROSS MILTON KEYNES AS FORCE JOINS NATIONAL WEEK OF ACTION AGAINST KNIFE CRIME