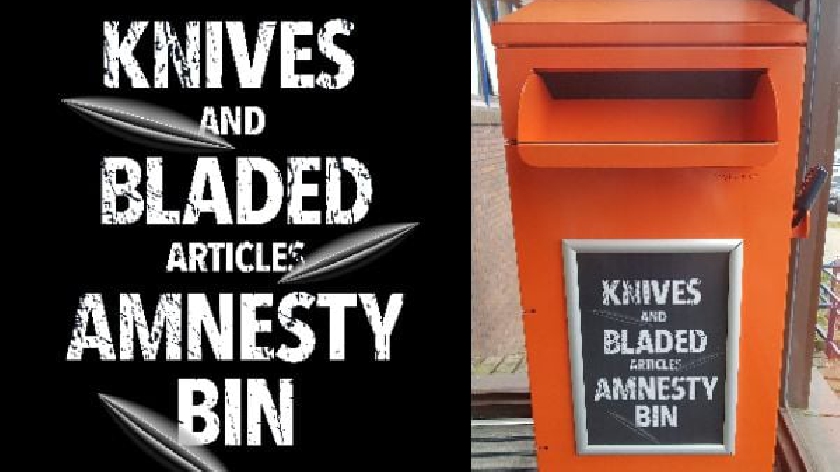 A knife amnesty will be held in Milton Keynes to allow local people to dispose of weapons in confidence.
The knife amnesty bin, which will be located at the Milton Keynes Police Station, is where members of the public can dispose of knives and sharp objects without fear of being punished.
There will be a bin at the local police station from Monday 26th April to Sunday 2nd May.
A spokesperson for Thames Valley Police said: "The aims of the operation are to remove dangerous weapons from the streets, reduce knife crime and raise awareness of the dangers and consequences of carrying a knife.
"Please make sure that all knives are safely wrapped in tape and newspaper before putting in the bins."
Thames Valley Police has said that other nearby knife amnesty bins include Aylesbury, Banbury, and High Wycombe.
This is all part of the ongoing anti-knife crime campaign called Operation Sceptre. In Milton Keynes, there have been a number of knife-related crimes over the past few years.
The most recent incident took place at Furzton Lake last month, whereby two teenagers were stabbed following a "large altercation".
If you have any information about the possession of knives or criminal activity relating to this type of crime, please call 101 or alternatively you can contact Crimestoppers anonymously on 0800 555 111.
In an emergency call 999.