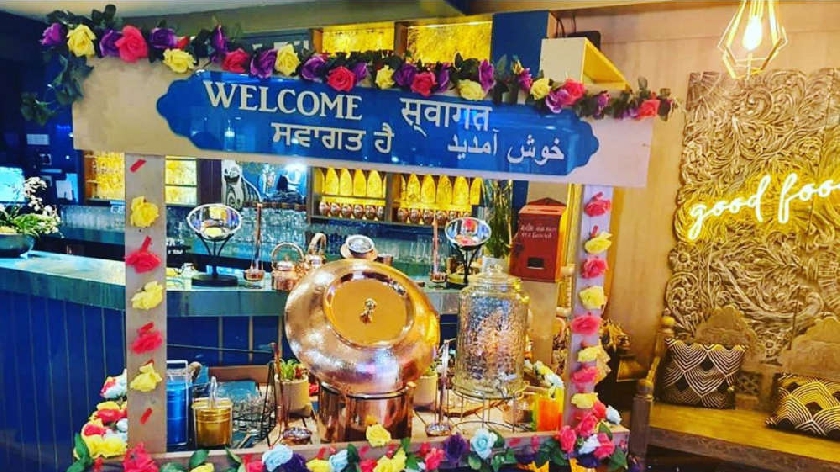 To celebrate the launch of the all - new Kids Menu @ Namji Xscape MK, owner Naseem Khan has declared that for the next three weeks, all kids under the age of 12 get to 'Eat Free!'
Naseem is well known for her altruistic work ensuring that no child should go hungry and providing free meals for schoolchildren during school holidays throughout the year.
"We wanted to carry on the good work here at Namji Xscape and so for every paying adult up to two of their children can eat free from our new Kids Menu. We know that many families struggle to find money to do nice things with their children during half term, so this is a nice opportunity to be able to treat their children to a nice, affordable afternoon or evening out on us." Explains Naseem.
She goes on to say, "All the food at Namji is cooked fresh and is tasty and nutritional. The Kids Menu will have easily recognisable favourites but with a mild Punjabi twist that makes the dishes absolutely delicious!"
The new menu is just £9.95 for 2 courses and features:
STARTERS
Crispy Potato Pakoras – Just like a potato scallop (But tastier!)
Fish Pakora – Goujons in a crispy, lightly spiced batter
Tandoori Chicken (boneless) – A healthy, delicious favourite
MAINS
Served with Plain Rice/Plain Chips/Butter Naan
Chicken Nuggets - Pieces of breast meat fried in our special gram flour batter
Fish & Chips – Succulent fish fried in our special gram flour
Chicken Tikka Masala – The nation's favourite!
Chicken/Lamb Korma – The creamiest of coconut curries, and always a hit with the kids!
Coconut Potatoes – A tasty dish loved by our vegan customers
Coconut Chicken/Lamb – Sweet, savoury and succulent!
Saag Paneer – Our infamous spinach & cheese dish loved by children & adults alike.
(All dishes are prepared without any chilies and only mild spices are added for flavor. Chilies can be added upon request.)
Namji Xscape are also partnering with Gravity, the popular kids activity centre, which is situated upstairs at the Xscape where customers can also order from the new Kids Menu. So, if you are simply visiting or planning a birthday party you can place your order with the Gravity staff and Namji will deliver it to you upstairs at the requested time.
The 'Kids Eat Free promotion' runs for 3 weeks, starting on Saturday 23rd October and finishing on Sunday 14th November.
To book your table now please contact Namji Xscape at 07811 268236 or email namjixscape2021@gmail.co.uk.