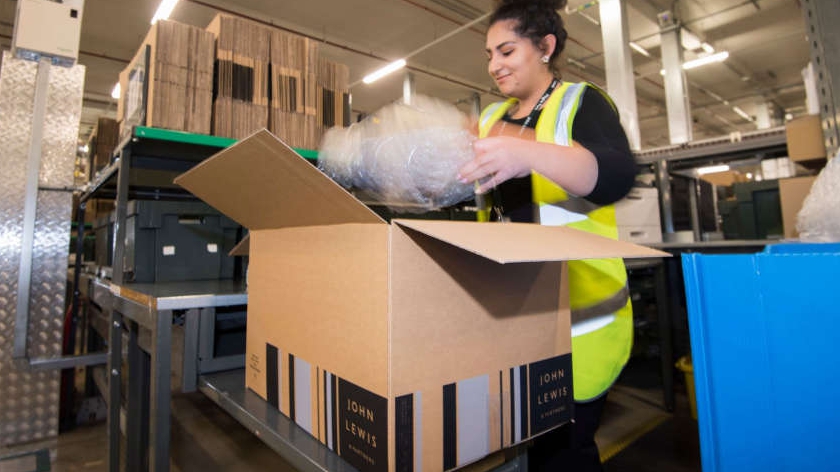 Pic: JLP
500 new jobs will be created as John Lewis take control of a massive distribution centre in Fenny Lock, Milton Keynes.
John Lewis has signed a new deal with Tesco to lease the huge distribution centre.
Reports say, the owner of the John Lewis department store chain and Waitrose supermarkets has signed an agreement with Tesco to lease a one million sq ft site at Fenny Lock in Milton Keynes.
The John Lewis Partnership will have control of the warehouse for 11 years.
This comes as online sales for the partnership now count for more than 60% of John Lewis total sales.
The deal will enable the company to combine customer orders .
It said that the new warehouse, to be operational next year, would be its second largest of 12 distribution centres nationally.
With the largest also situated in Milton Keynes.
It is not expected to begin operations there for another year, under the plans revealed on Wednesday.