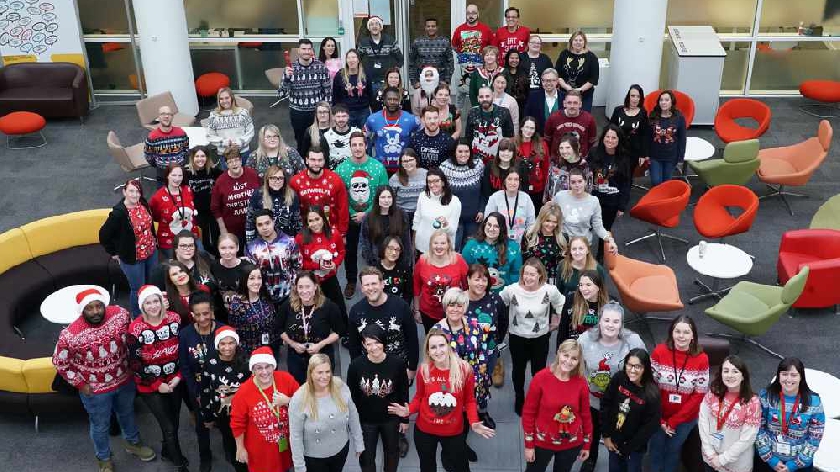 Milton Keynes Businesses were out in full festive force on Friday 13th December as they took part in Milton Keynes Hospital Charity's annual Christmas Jumper Day.
More than twenty five local organisations took part, including BSI UK, Cygnus Design, Geoffrey Leaver Solicitors, Energie Fitness, and Milton Keynes University Hospital.
This year the event was in aid of the charity's Cancer Centre Appeal, which is raising funds to support the building of the new centre – a more spacious, bright and welcoming place for people undergoing treatment for cancer and their families.
As well as a chemotherapy area and information and support suite, the centre will feature a 24-bed inpatient ward, break out areas, a complementary therapy room, landscaped gardens and special artwork to create a calming and more comfortable environment. It will transform cancer care for people in and around Milton Keynes.
Jenny Howells, Senior Fundraiser at Milton Keynes Hospital Charity, said: "We have been blown away by the support we received on Christmas Jumper Day. Everyone who took part should be really proud of themselves for helping us to make a difference to local cancer care – thank you."
Should people wish to support Milton Keynes Hospital Charity they can visit www.mkhcharity.org.uk for more information.