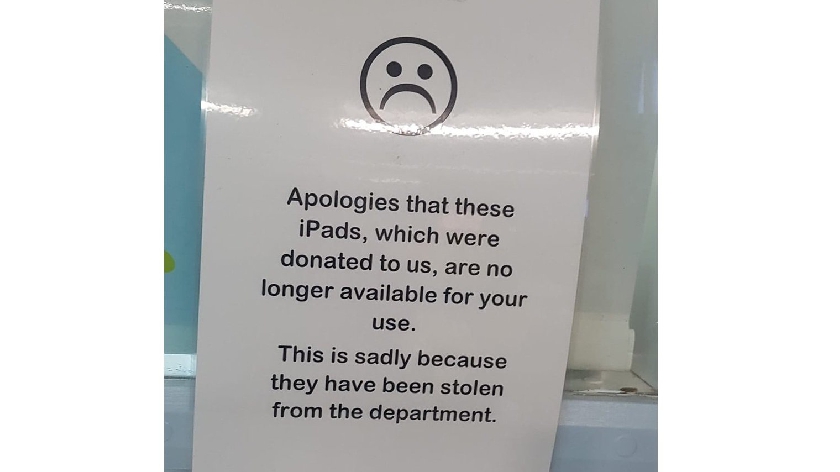 The CEO of Milton Keynes Hospital has described a 'sad state of affairs' after iPad's which were donated to the hospital were stolen.
A Twitter user captured the poster informing patients that they would no longer be able to use the donated devices due to the theft.
The iPad's were freely available for children and parents to use on the ward.
Joe Harrison, Chief Executive at the Hospital, said: "Truly a sad state of affairs when people steal from a hospital. The team at Milton Keynes Hospital are trying to make life just a little better for our sick children."
Other Twitter users described the theft as 'terrible' with one describing the thieves as 'selfish and heartless'.