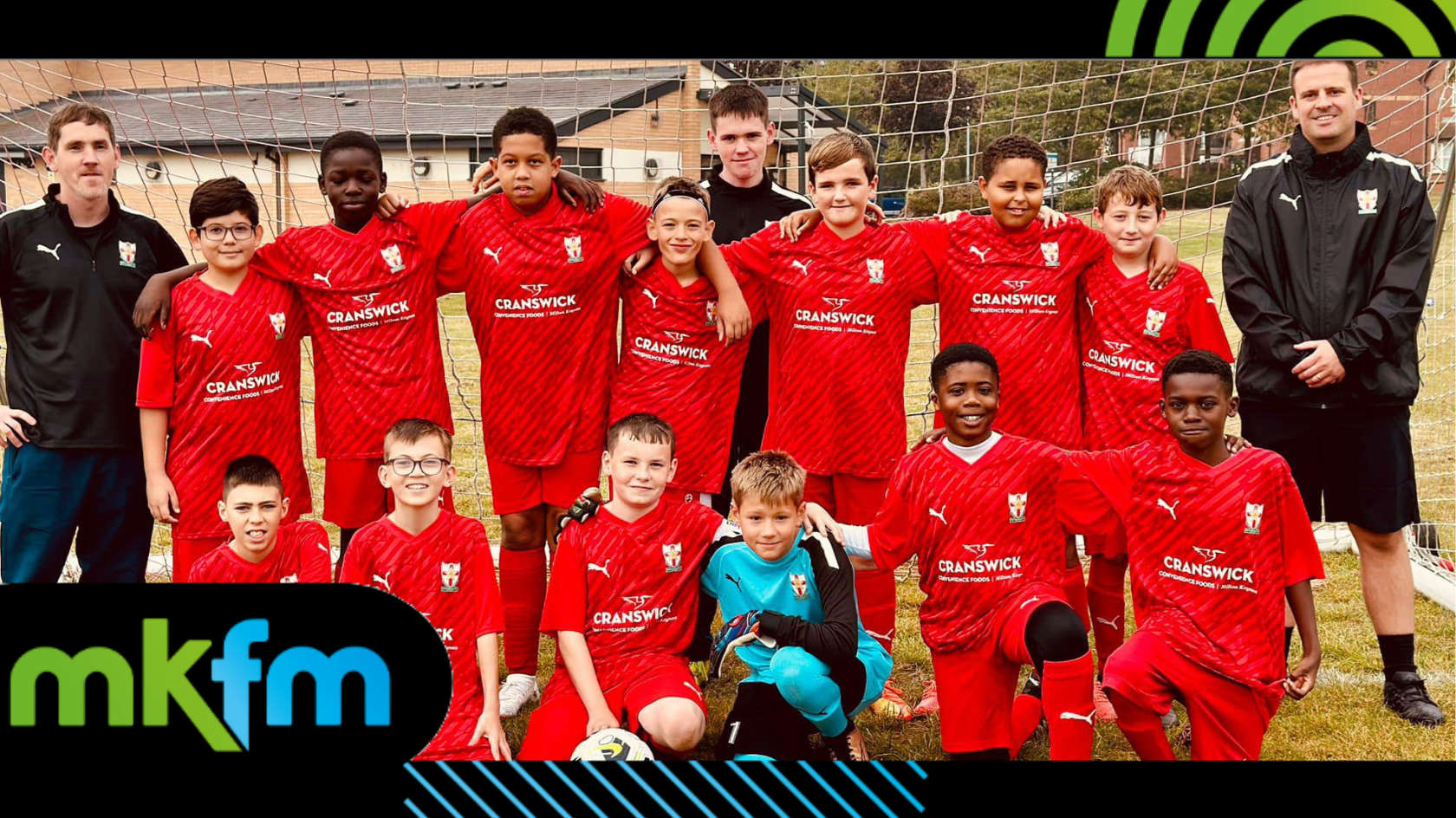 Over one hundred young sports enthusiasts from eight clubs across Milton Keynes have benefitted from the new Cranswick Sports Grant, launched as the 23/24 sports season gets fully underway.
The annual sports grants from Cranswick Convenience Foods MK, ranging from £500 - £2000, are available for local teams of any sport in Milton Keynes and have been used by the clubs to purchase new kits and equipment to help their young members flourish.
Local girls' football team the Woburn and Wavendon Lionesses, are one club to benefit and have purchased training and pre-match tracksuits.
Cranswick Convenience Foods MK, one of the city's biggest employers, developed the new sports grant to improve the lives of children in their community, at a time when the cost-of-living crisis is limiting what families can afford.
They are now encouraging other sports teams to register their interest in the annual scheme by sending a message on their Facebook page.
The clubs receiving the grants are:
· Newport Pagnell Town under 8's Tigers
· Woburn & Wavendon FC under 12's
· Woburn & Wavendon FC under 13/14 Lionesses
· Old Bradwell under 12's
· Tattenhoe Reds under 12's
· Hanslope Hornets under 7's and under 9's
· Brackley Netball Club under 16 teams
Tattenhoe FC under 12's Reds were awarded a sports grant and their coach, Steve McNab, said: "Our team brings football to the whole community with young people coming from far and wide across Milton Keynes of all ages abilities and walks of life. The support that we get from Cranswick makes all the difference having kits and equipment to be proud of. Looking the part gives our players the sense that they can achieve great things – although it might sound silly, when a child puts on a smart kit it helps them dream big and believe anything is possible."
Adam Cook from Cranswick Convenience Foods MK is a local football coach and one of the architects of the new sports grant programme. He said: "Investing in grassroots youth sport is very important to Cranswick Convenience Foods MK. I'm a volunteer coach for Newport Pagnell Town under 8's Tigers and know first-hand that running and funding a grassroots football team can be expensive for the teams but also the parents. We ask for subs and the amount for the kit required can also add up. Through the Cranswick Sports Grant programme we hope that the money can help fund equipment and kit and take some financial pressure off the parents while helping young people thrive."
The Hanslope Hornets football team have purchased new kits and equipment including balls, bibs, cones and goals. Team coach Mumnoon Ahmed, said: "In total, 120 kids at the club will benefit from the Cranswick Sports Grant and has allowed us to have more kids and start a new under 7's team with a kit to be proud of. The pure thrill of our players having their first ever kit is indescribable. This will be the first taste of matches for the kids and the first ever kit they will have worn for a team. Our under 12's team received new Nike footballs which have made them feel like professionals."