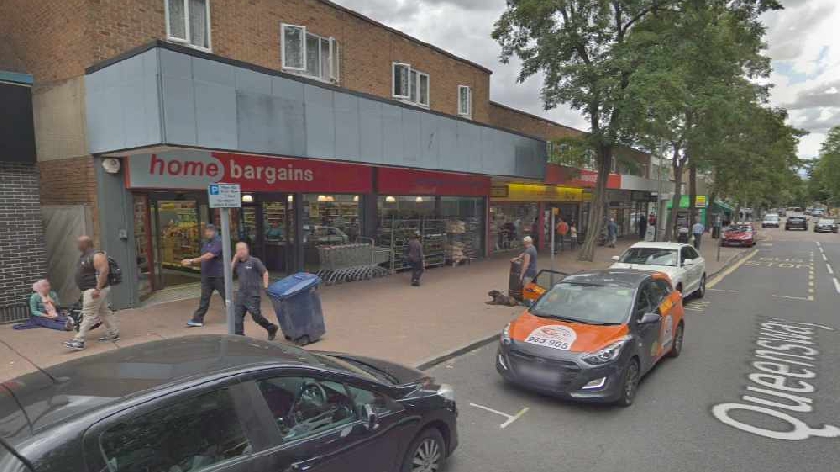 A government planning inspector has backed the council after going out to see the traffic problems in Bletchley town centre.
Malhi Developments had wanted to demolish buildings at 55-65 Queensway – including the Home Bargains shop – and redevelop it into two blocks of flats with and six ground floor commercial units.
Milton Keynes Council planners rejected the proposal last summer, saying it did not have enough parking.
Malhi Developments appealed to the Planning Inspectorate and applied for the council to pay its costs.
But planning inspector Gemma Pannell, who visited the area on February 18, rejected the appeal, and for costs, in a decision announced on Monday, March 23.
The developers were proposing 27 car parking spaces for 48 flats, which was significantly below the council's own parking policies.
The inspector said proposals could be set below the council's requirements, because the site is in a well-connected town centre. But this plan was so far below the council's policies, that it could not be allowed.
New residents would not be able to get a parking permit for spaces on the street.
She said: "Increased parking demand in instances of limited supply may lead to additional congestion as drivers seek parking spaces, or park illegally, which would be detrimental to highway safety."
The developer argued that other sites had been permitted or are under consideration in the town centre.
But this only added to her concern that a continued shortfall of spaces would add to pressure on existing public parking spaces.
"The lack of appropriate parking would lead to inappropriate parking
within the vicinity of the site harmful to highway safety," she said.
There was also a potential conflict in Cawkwell Way, where vehicles reverse into or out of proposed parking spaces.
"There is currently no footpath along Cawkwell Way and the walking environment within the vicinity of the site is poor," she said.
"During my visit I observed that these spaces were in demand and a number of vehicles were manoeuvring into and out of these spaces over a short period of time," she added.
The planning inspector did say that the development would have economic benefits, the new homes would contribute to housing supply and new retail/commercial units would help the town centre.
However she considered that the adverse impacts of granting permission would significantly and demonstrably outweigh the benefits.