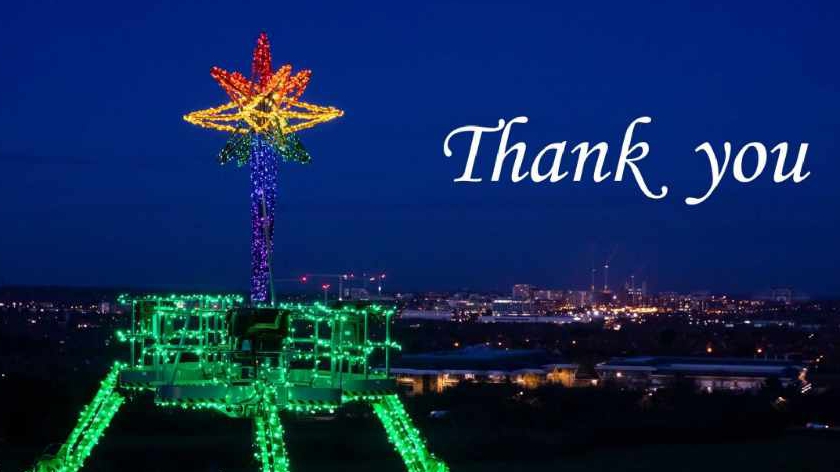 A Milton Keynes crane company has said thank you to the NHS with a giant Christmas tree made from cranes, cherry pickers and a lot of lights.
Nifty Lift's giant NHS rainbow coloured Christmas star sits on top of a 28m tall tree at their Head Office in Shenley Wood, Milton Keynes.
This year the company says they really "wanted to thank the National Health Service workers, who've been on the front-line throughout the pandemic, but also all the other key service workers without whom we wouldn't be able to function. Health and social care, police and national security, fire and rescue, education and childcare, food and essential goods, postal and delivery, transportation and utilities; to name just a few."
The tree is made is from three tall work platforms that have been wrapped in Christmas lights, it may be one of the tallest Christmas trees in the UK?
© MKFM News 2020