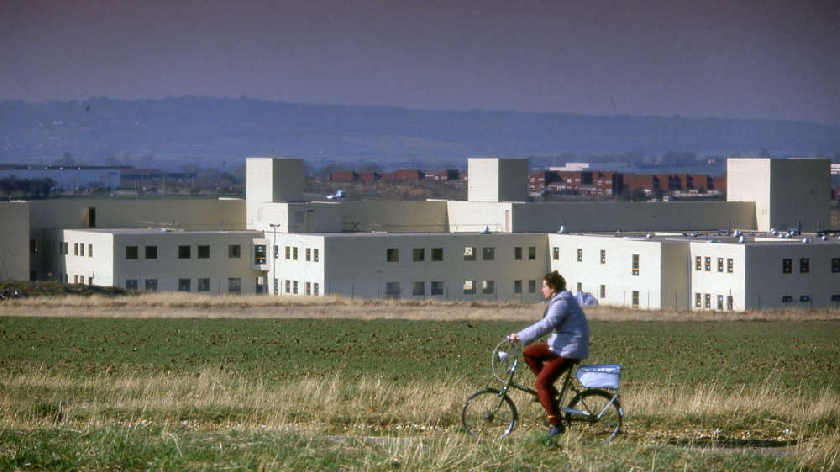 MK Hospital in 1982 (Photo: MKCDC)
A new exhibition, titled 'Designed for Living', delves into the archives to share images of Milton Keynes over the past 60 years.
The exhibition has been launched by the Milton Keynes City Discovery Centre (MKCDC) to explore the architecture, events, artworks and old villages of the "new town".
The exhibition was curated by some of the volunteers who have worked on the Image Archive collection and it highlights just some of MKCDC's thousands of photographic slides and prints that portray the development of Milton Keynes.
From the farming fields and historic buildings of the late 1960s to the theatre and gallery development approaching the new millennium, the collection is a wealth of visual information, local nostalgia and important storytelling in the history of our area.
Catherine McIntyre, Archivist at MKCDC, said: "This is the culmination of a lot of hard work by a large number of volunteers, aided by staff, and we're thrilled to share the collection with local residents and others around the world who are interested.
"We hope the exhibition will provide an enjoyable entry into this wonderful collection full of memories and important moments in the creation of Milton Keynes."
You can access the exhibition by clicking here. Alternatively, a screen-reader accessible version is available here.