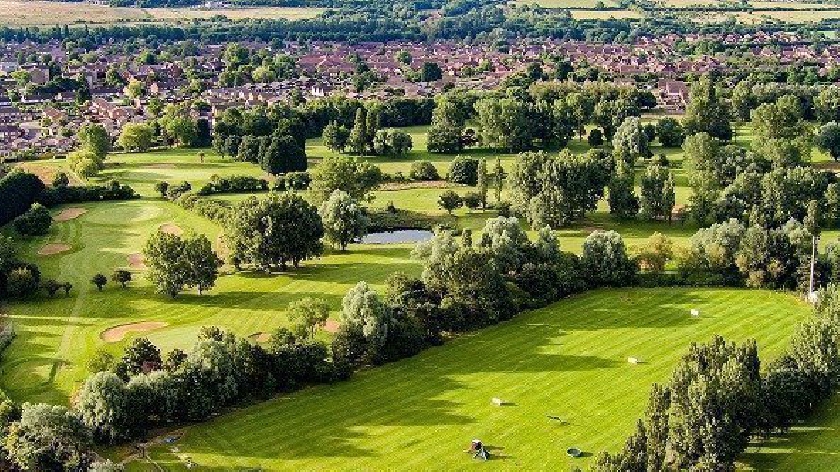 A leading councillor has promised to step back and consider objections to the controversial redevelopment of an 18-hole golf course.
Milton Keynes Council insists that Windmill Hill Golf Course, in Tattenhoe Lane, Bletchley, is "loss making" and a solution must serve the wider interests of the city.
Objectors say there are at least six years to find a solution.
"Whatever solution is implemented, we will have to live with it for decades," said campaigner Iain Layden at a meeting of Milton Keynes Council. He said the council had at least six years to find a solution.
Presenting a 1,300-name petition to councillors on Wednesday, Cllr Layden, of West Bletchley Parish Council, added: "Please use the time to find a solution for the golf course that works for everyone."
Cllr Rob Middleton (Lab, Wolverton) is the council's elected head of resources and innovation. He disagreed that the 18-hole course isn't costing anything, when he responded at Wednesday's meeting.
He said: "Hopefully we all recognise there has to be some form of change at Windmill Hill Golf Course.
"I know there has been some dispute around it but it is a loss-making facility. Unfortunately we need to find a way to make sure that it is not only delivering golfing activities for the people who come to use it but is also serving the interests of the wider community."
Campaigners object to plans to turn the course from a 18-hole facility to one with half that number. They also oppose plans to build more than 150 houses, a hotel, and a "sports hub" on the site.
They also oppose fencing off the site which they say has been open for 40 years.
Cllr Middleton said he was grateful for the petition and understands the "passionate and strong feelings".
"I would say by way of context that this is the third iteration of those proposals and these represent a dramatic and drastic change in what is proposed.
"The most recent proposals mean a 75 per cent of the site would remain unbuilt and 25 per cent will be built on.
"Nevertheless I understand at the moment there is a substantial number of people who continue to think that is too much."
He said he had also heard the strength of feeling from ward councillor Elaine Wales (Lab, Bletchley Park) and West Bletchley Parish Council.
He added that he would "take a step back and take the time to really think about comments both in favour and against. And I think this petition is going to help me in trying to inform my decision making.
"In a few weeks time I hopefully will have the opportunity to look at the consultation responses and at that point I will be able to compare what's been said in that consultation, with the one that you have brought here this evening."
Speaking to Cllr Layden he said it would be helpful to talk about the proposals once the consultation period is over.