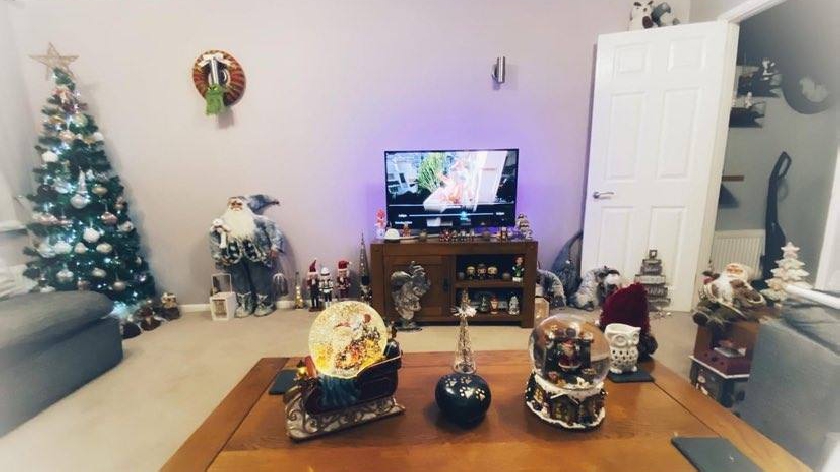 Lots of us have been questioning what to do to keep busy now that the nation is in a second national lockdown. 
And for hundreds of households across Milton Keynes, the answer has been to start celebrating Christmas in November.
There has been a long-standing debate as to what is classed as "too early" to start preparing for the big day, but it seems that the boundaries have been blurred even further in 2020.
MKFM saw photographs of trees being put up as early as the end of October, and today, BBC Breakfast presenter Louise Minchin argued that "the time is now".
Earlier this week, we asked the people of Milton Keynes via our Facebook page to share pictures of their decorations... and we were shocked at the response!
We recieved hundreds of photographs and videos of sparkly trees, lit up houses, and even stockings on the mantelpiece.
Lots of people justified why they decided to put the decorations up early, with one person saying: "We have had a rubbish year so why not."
Another added: "My son tested positive a few weeks ago and my daughter has been suffering with anxiety throughout the pandemic, she's only 10. So yes I will be putting up mine in November. I don't care what people think, as long as it puts a smile on my children's faces, that's all that matters."
But of course, others argued that despite the circumstances, it is still too early: "I've got mine up. Up in the loft where they belong. It's November."
We couldn't resist picking out some of our favourite pictures, so we have put them in a gallery for you to view below:
We're sorry if we didn't pick yours - there were so many to choose from! Please do email news@mkfm.com if you'd like us to add your photo to the gallery.