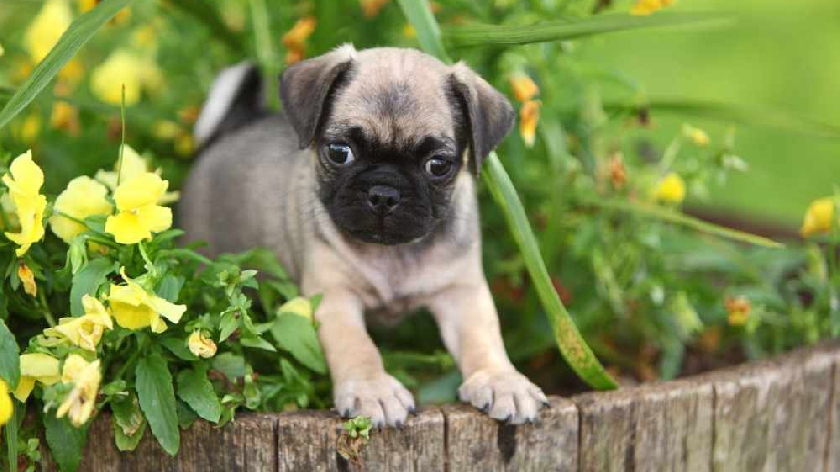 Unsuspecting families often buy from puppy farms after being duped into thinking the animal has come from a loving home.
But in reality, these pups could have spent the start of their lives in a cramped, unsafe and unhygienic space surrounded by dozens of other animals.
Puppy farms are where dogs are constantly bred for profit. The dogs, and puppies, typically have health issues and have little to no human interaction.
Milton Keynes made national headlines earlier this week when an international puppy smuggling ring was discovered in the city.
Last year, police executed warrants at a traveller site near Newport Pagnell and at Avon House in Bletchley and seized 54 dogs that were kept in lorry compartments and storage containers.
Thirteen people appeared in court in relation to puppy farming and seven of those were given immediate jail terms totalling more than 18 years.
READ MORE: International puppy smuggling ring based in Milton Keynes jailed for 18 years
Following the news that a puppy farm was operating in the local area, it is important to keep an eye out for any red flags when buying a new pet.
The RSPCA has revealed how unethical breeders are using the internet and the increase in demand for puppies to make extra money.
"Dealers are using the internet to their advantage when it comes to advertising and selling farmed puppies," the animal welfare charity said. "87 percent of puppy trade calls we get are about animals bought over the internet."
The RSPCA has outlined the tell-tale signs of puppy farms, which are:
- Dealers may use the same contact number on more than one advert. Try Googling the number to see if it has been used on any other puppy adverts.
- Descriptions may have been copied and pasted and used on more than one advert - try Googling the description and see if it has been used before, word-for-word.
- Words like 'miniature' and 'teacup' can be a sign of dealers trying to capitalise on popular terms.
- Photos of the puppies may have been used on other adverts. Right-click on the photo, select 'search Google for image' and see if it has been used on other ads.
- If the advert says a puppy has been vaccinated - check how old he or she is. A puppy cannot be vaccinated before four to six weeks of age. So, if a person is advertising a three-week-old vaccinated puppy, they are lying.
- If the puppy is advertised as having a passport, it has most probably been imported.
- The RSPCA has seen dealers claim they are Kennel Club Registered to convey legitimacy - but be wary of this, ask for original documents and check with the kennel club before buying a puppy.
- Promises of 'free insurance' and 'puppy packs' do not mean the advert is from a legitimate breeder.
If you see a suspicious advert, please report it to the RSPCA so that they can investigate.