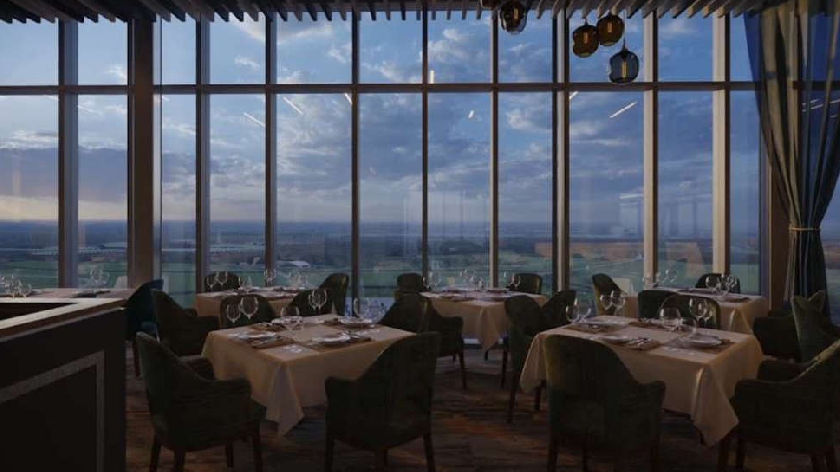 The hotel will be home to Buckinghamshire's highest restaurant.
Set to open in April, the luxury four star Hotel La Tour will comprise of 261 bedrooms, a fourteenth floor sky bar and restaurant offering panoramic views of Campbell Park, a 12,900 sq ft conference space, an external terrace.
The 14th-floor restaurant will be home to some of the best views in Buckinghamshire and Bedfordshire and is set to be the highest restaurant in the county.
The Skyline bar soaring 50m above ground level is set serve champagne, cocktails, afternoon tea and more.
There will also be a panoramic lift providing a "unique visual experience" of Milton Keynes as people ascend to the 43-metre high top floor.
Hotel La Tour will be illuminated with a projected LED installation at night to become a key focal point in the city, and will feature a large sculpture adjacent to the entrance.
Managing Director Mark Stuart told Boutique Hotelier : "We are incredibly excited to open Hotel La Tour in Milton Keynes. Our aim is to deliver best in class, providing visitors, locals and hotel guests with a unique perspective of Milton Keynes and world-class amenities.
"Encapsulating the town's aspiration to be better by design, we have worked hard to create an aesthetically pleasing and sustainable building that delivers on luxury as well as functionality. We are committed to supporting the growth of Milton Keynes' economy and this investment demonstrates our confidence in its strength."
Click here to find out more.