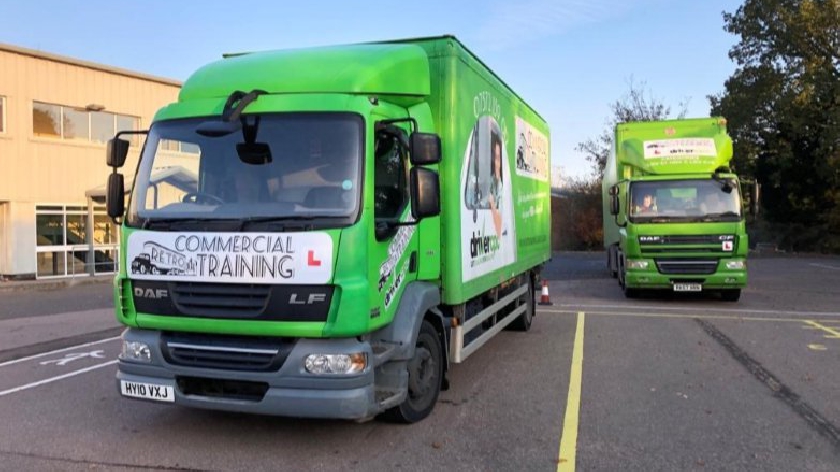 Retro Commercial Training is offering 1-1 commercial driver training in Bucks, Beds, and Herts at highly competitive prices.
These courses, which are amongst the lowest prices available in Milton Keynes, are fast-tracked so drivers can take their test at the earliest possibility and become fully qualified. Pay as you go packages are also available.
Retro Commercial Training now offers HGV training for Category C (Class 2 Licence) and LGV Category C+E (Class 1 Licence).
"Qualifying for your heavy goods vehicle licence is a piece of cake when you opt for lorry driver training from us," says Patryk from Retro Driving School.
"Our instructors have many years of experience driving all kinds of vehicles and provide the quickest results. Our knowledgeable tutors use advanced teaching methods and neuro-linguistic programming (NLP) techniques."
Lorry driving lessons are available at any time to suit your schedule meaning Retro Commercial Training can provide lessons before or after work. The course always starts with an assessment, after that the training is carefully designed to the individual needs.
They also offer CPC training which needs to be done every five years.
To register for a Class 2 licence, you need:
– to hold a full and unrestricted category B car driving licence
– be over the age of 18
– hold a provisional LGV licence.
You also need to pass modules 2 and 4 of the Driver Certificate of Professional Competence (CPC) which will allow you to work as a lorry driver.
To find out more information about commercial driver training, and to receive a quote, please click here.