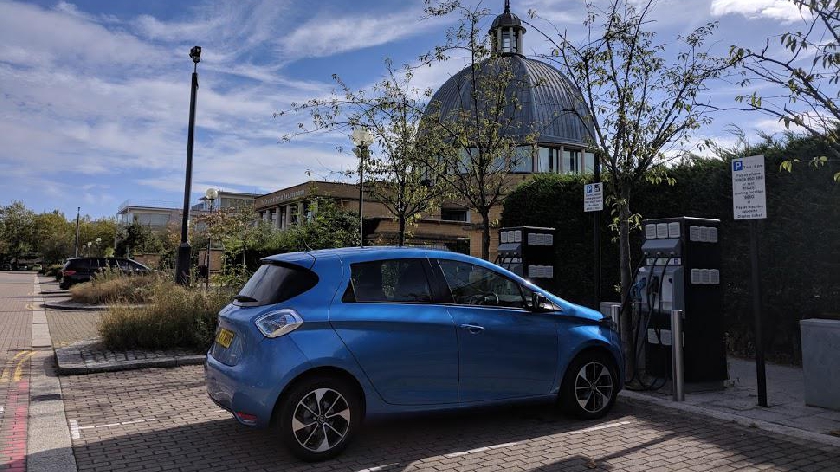 With a ban on new petrol and diesel cars in the UK from 2030 and a bit of extra time on our hands during lockdown have you researched going green in Milton Keynes and trying an electric car?
It's been several months since the prime minister confirmed plans to ban the sale of new petrol and diesel cars by 2030, after the move had initially been planned for 2040, but have you taken the first steps to consider making the switch to electric in MK?
Charging in Milton Keynes
Milton Keynes Council has installed 170 standard/fast electric vehicle charging points and 56 rapid electric vehicle charging points, all of which are publicly available and located throughout the borough.
This means that Milton Keynes has the most amount of charging stations per 10,000 people, with Coventry, Newcastle, Aberdeen, and Nottingham also being in the top five.
Electric Vehicle Experience Centre
The new city is also home to the Electric Vehicle (EV) Experience Centre - the UK's first brand-neutral centre for electric and plug-in vehicles with an aim to provide completely free education and advice about electric and plug-in vehicles, based in centre:mk.
A spokesperson from the EV Centre said: "We think Milton Keynes is great for electric vehicle charging because, there are lots of rapid and fast charging points that are placed in great locations, such as; lakes, parks and shopping destinations. It's also great that there are normally several units at one location, allowing multiple people to top up at once."
The EV Centre is part of Milton Keynes' Go Ultra Low City status, one of four titles awarded to four UK cities across the country, aimed at improving electric car uptake.
Find out more about electric vehicles
Those who wish to trial an electric vehicle without making a large payment may wish to use The EV Centre. It gives people the opportunity to trial electric vehicles for a few days, and there is no pressure to buy as they do not sell them. They offer a range of gift experiences for up to 7 nights with a great choice of vehicles including; the new VW lD.3, BMW i3, MINI Electric, Renault ZOE and more coming soon.
Find out more about the Electric Vehicle Experience Centre gift experiences and receive 20% off your booking by quoting MKFM2020 or filling out the online form here.
The EV Centre is currently closed but will reopen when the national lockdown ends.
Lia from the MK Breakfast Show has had the pleasure of trialling an EV over the past few months. Tune in to MKFM 8am – 11am weekdays to hear about her honest experience of The EV Centre, driving an electric vehicle for the first time, charging across Milton Keynes and more.
Listen on 106.3FM, DAB Digital Radio, on mobile and online at mkfm.com