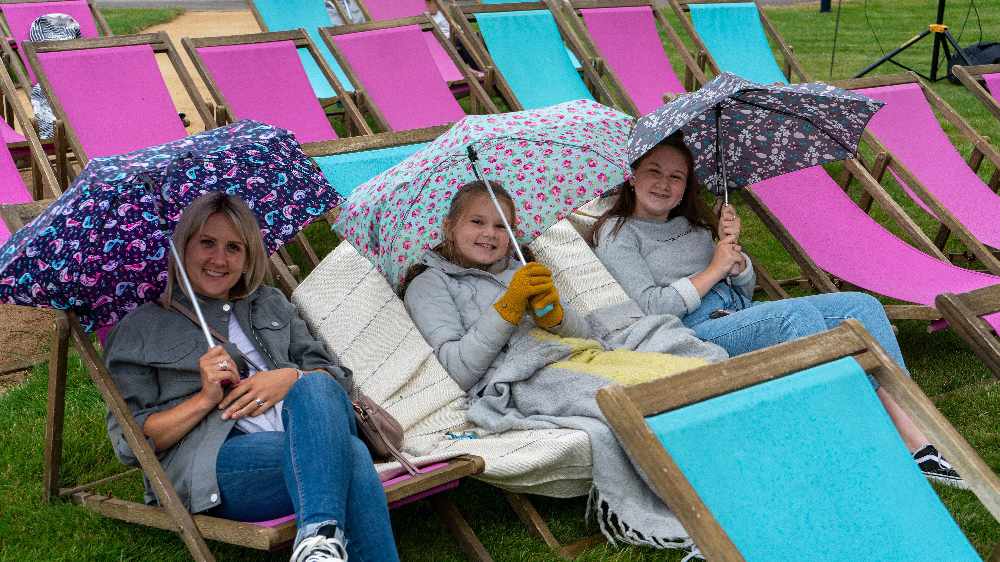 Bloor Homes outdoor cinema screening raises £4,000 to help Imogen Roberts walk again.
The wet weather didn't put down the fundraising efforts of the local Hanslope community, coming out in force to support Bloor Homes' outdoor cinema screening in aid of three-year-old Imogen Roberts.
Imogen, the daughter of Holly and Andy Roberts, who works for Bloor Homes contractor, SD Carpentry, lost the use of her legs almost a year ago when a tragic illness, Transverse Myelitis, struck during a family holiday in Belgium.
The condition causes the body to attack itself resulting in spinal cord injury, which left Imogen unable to walk. The family have been campaigning since to raise the £10,000 needed to fund the next stage of Imogen's rehabilitation, a four-week program at specialised neurological rehab centre, Neurokinex.
With the help of Bloor Homes and Hanslope residents that treatment has become much more achievable, with the event having raised a fantastic £4,000 for the Roberts family.
Speaking about the success of the fundraising event, Gemma Deacon, Acting Head of Sales for Bloor Homes South Midlands comments: "We were delighted to see such a fantastic turnout for the screening despite the weather. It was wonderful that so many members of the community came together to support Imogen and her family. We were honoured to have the opportunity to host an event which will help her in her fight to walk again."
More than 60 people attended the screening of the Greatest Showman at Bloor Homes Hanslope Fields development, with additional donations from Bloor Homes contractors and staff helping to push up the overall total.
Andy Roberts, who attended the screening with his wife Holly, added: "We would like to extend our sincere thanks to everyone who helped to make this event so successful – the money raised will really make a difference for our daughter Imogen and brings us a lot closer to being able to fund the treatment she so desperately needs."
For more information on Imogen's story and the Imogen's Next Steps fundraising campaign please visit: https://www.justgiving.com/crowdfunding/imogensnextstep.