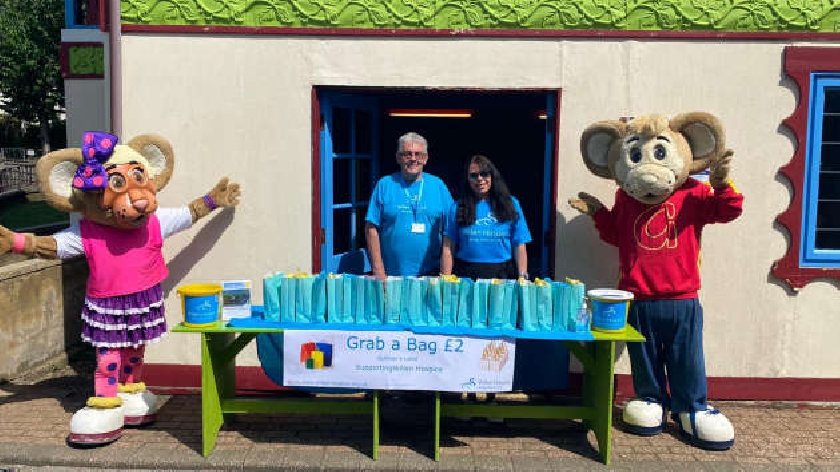 Gulliver's Land theme park will be hosting a fun-filled day for all the family next month in order to raise money for local charity Willen Hospice.
Willen Hospice is a Milton Keynes based charity that has been operating for over 40 years. They provide specialist care for patients at the end of their life, as well as offering emotional support for families with relatives in hospital with life-limiting illnesses.
They have 170 staff and over 600 volunteers but they simply cannot afford to carry on their work without fundraising and donations from the local community.
Willen Hospice will take over the park for the charity day, which takes place early next month on Wednesday, September 8 from 2pm to 7pm.
Tickets will be available for only £5, with 50% of sales going directly to the Hospice.
A selection of rides and attractions will be open, along with stalls and games across the park. For smaller thrill-seekers, Gulliver's Land duo Gully Mouse and Gilly Mouse and Willen Hospice mascot Florence the Cow will be out and about entertaining visitors.
Aidan Hall, of Gulliver's Land, said: "We can't wait to welcome families to what will be a special day filled with fun and excitement.
"We've been proud to support the crucial work of the Hospice since 2018 and we're thrilled to help with the fundraising the charity relies on to support so many families in Milton Keynes."
Nikki Poole, Willen Hospice Community Fundraising Manager, said: "We are so grateful for the support we continue to receive from Gulliver's Land and their generous guests.
"During the pandemic, our normal fundraising events have been cancelled or postponed so this charity day is a fantastic opportunity to entertain guests while raising much-needed funds."
For more information and to book your tickets, please click here.