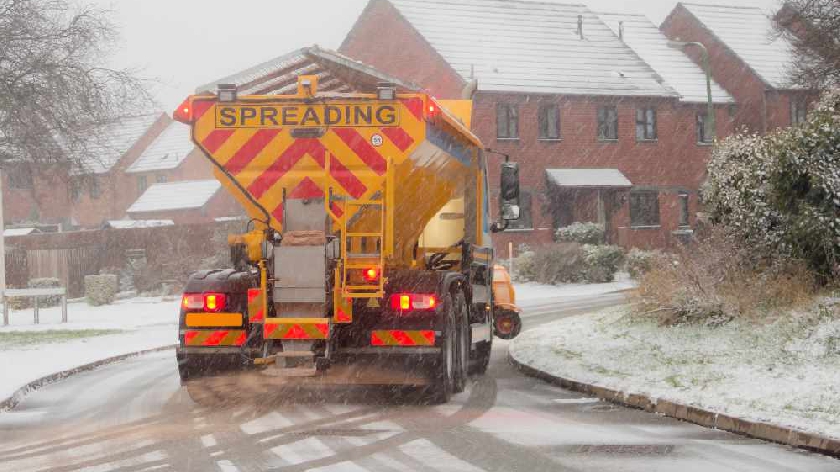 With temperatures dropping quickly, the gritters will be out in full force making sure the roads are safe in MK.
Temperatures are set to drop below zero tonight and Ringway MK are preparing to bring out the gritters.
Due to the risk of rain and snow, gritting will begin once the wet weather clears.
With wet roads and temperature dropping quickly this afternoon our #gritting drivers will be in our depot ready to grit from 5pm. Rain risk this afternoon means we will commence gritting once rain clears. @mkcouncil @Bucksfire @tvp_mk @mkfm pic.twitter.com/SQYRtL1Fa6

— Ringway MK (@Ringway_MK) November 27, 2021
During the winter months, extreme weather conditions can make driving more difficult and potentially hazardous.
The RAC has plenty of tips and advice to help aid your winter driving and make your travels as safe and incident-free as possible this season.
There are some simple maintenance checks you can carry out on your vehicle to ensure it is well prepared for winter conditions. The main checks the RAC advise are checking all of your lights and bulbs as well as a tyre health check, a check of your wiper blades and a few regular under the bonnet checks you can carry out too.
One of the priorities to pack when driving in winter conditions is a fully-charged mobile phone for use in an emergency. You never know when you might get stuck or breakdown and a fully-charged phone is the best way to call for help (obviously not for use when driving).
The other main things to consider include warm clothing and some food and water supplies in case you do breakdown and are stuck in the cold awaiting rescue.
How can I demist my windscreen quickly?
This is one of the handiest pieces of advice at your disposal when the cold weather begins to creep in.
After all it is illegal to drive if your visibility is impeded and steamed up windows are the biggest culprit of this. Did you know that more often than not you will actually clear your windscreen faster using cold air than hot air?
Read more here.