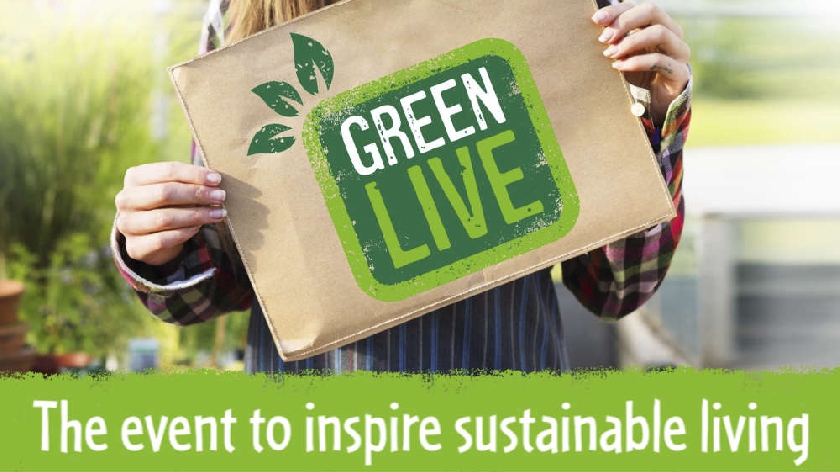 The event will take place over three days at Middleton Hall in centre:mk on the 15th, 16th and 17th of October 2021.
As discussed on the breakfast show with Darren and Lia yesterday (13/10), Green Live promotes a sustainable lifestyle for the long term and is the first consumer show of its kind in the UK.
The show promotes a positive impact for the environment, through businesses and key sponsors including main sponsors Citroen, and Zone Sponsors Ripple Energy, Estarli, PensionBee, THG (more:trees), Santander Cycles, The National Energy Foundation and The Vegan Society.
There will be businesses exhibiting their eco-friendly products, and guest speakers discussing a greener ethos including:
Eurig Druce – Managing Director, Citroën UK
Sarah Merrick – Founder & CEO, Ripple Energy
Clare Reilly – Chief Engagement Officer, PensionBee
David Evans – CEO, National Energy Foundation
Cha Tanguay – Sustainable Living
Plus loads more!
Elliott Bickerdike, Event Manager for Green Live commented: "We are extremely proud to be launching Green Live at centre:mk for a three-day event, especially when sustainability and greener living is critical to our future.
"Climate change is problem we all face. Green Live has been created to inspire people to think about the impact they personally make on the environment, and to ultimately encourage them to lower their carbon footprint."
Kevin Duffy, Centre Director at centre:mk said: "We are delighted to be able to host Green Live here at centre:mk. We are an award-winning shopping centre for our work in sustainability and eco-friendly initiatives and so this is a perfect fit for us.
"This event will showcase brands and services that will help people to make changes to the way they live to become "greener" and help to create a more sustainable future. Milton Keynes is a city that has a reputation for pioneering new, eco-friendly technology, so to bring Green Live here, to the heart of the community continues this legacy."
Green Live are also proud to announce partnership with Treepoints and MoreTrees.
A staggering 25,000 carbon absorbing trees have been agreed to be planted on behalf of the first 25,000 people to register for the two upcoming events to leave a living legacy for the event.
Treepoints will plant a total of 12,500 for the first 12,500 people to attend Green Live London.
MoreTrees will plant a total of 12,500 for the first 12,500 people to attend Green Live Milton Keynes.
Niki Tibble, Co-Founder, MoreTrees commented: "We're super excited to be sponsoring Green Live and helping ethical consumers discover ethical brands - in our hometown.
"Milton Keynes is known as the City of Trees, so naturally we wanted to plant a tree for everyone who pre-registers for the event. By working together, we can make a huge impact in the fight against climate change, deforestation, and extreme poverty.
"We can't wait to meet everyone at the event, discover new ethical brands ourselves, and plant 12,500 trees to ensure Green Lives makes a GREEN impact."
Green Live is a FREE event, and tickets are available to register for at www.greenlive.co.uk.
Green Live takes place at centre:mk on Friday 15th October 11am – 6pm, Saturday 16th October 11am – 6pm and Sunday 17th October 11am – 4pm at Middleton Hall in centre:mk (next to John Lewis entrance).