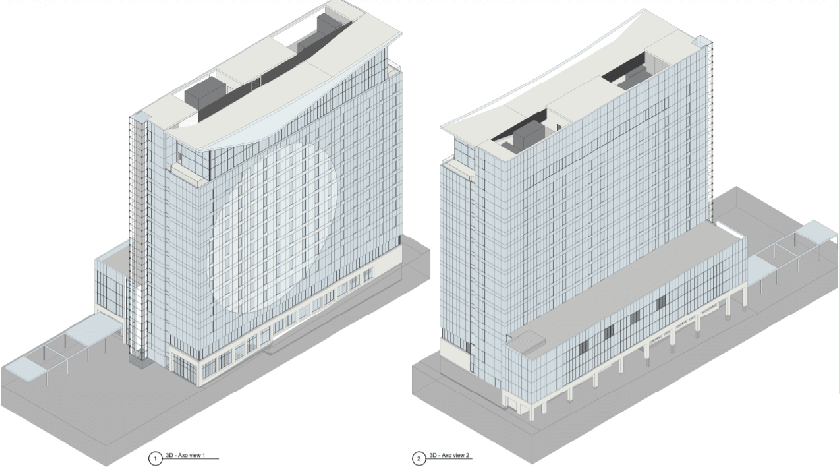 Milton Keynes Council have approved new plans for a 14-storey luxury hotel near John Lewis in the City Centre, despite objections to the plans by both Historic England and a conservation officer.
'Hotel La Tour', which is due to open in 2020, will be the tallest building in the Milton Keynes City Centre, with a top floor viewing platform included as part of the plans.
The company due to operate the hotel have said that the plans will raise the profile of Milton Keynes, but Historic England have said it will "harm the significance of the grade II listed shopping building."
Part of the new plans include a public viewing area and art installation on the top floor as well as leisure facilities, conference rooms and a rooftop bar and restaurant.
Richard Peats, from Historic England, told the BBC: "Although there have been large buildings built, there hasn't been anything quite this big."
"This is a very big change and I think it will make Milton Keynes less unique."
167 new jobs are expected to be created once the hotel opens in 2020.