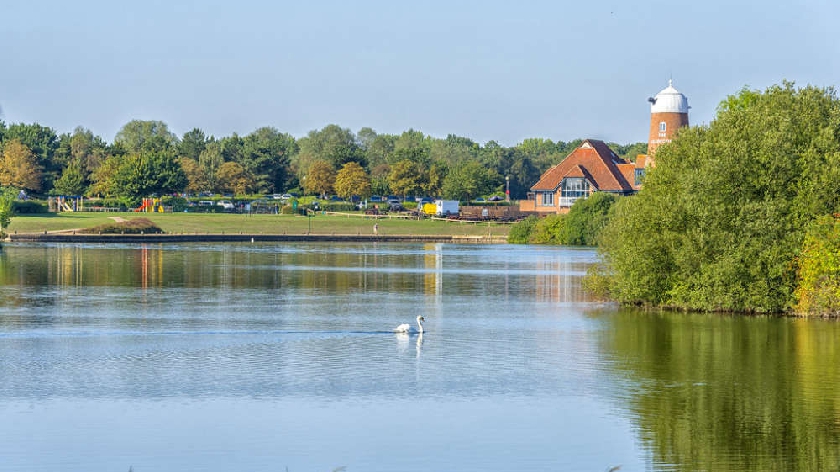 Caldecotte Lake
A local mum has issued an appeal to try and find two heroes that 'saved' her son from drowning at Caldecotte Lake.
Natasha says that this happened while she was at the popular beauty spot with her 7-year-old son and two dogs yesterday (23/8) at around 17:30.
"My son fell into the water," she said. "I was with the dogs facing away and didn't hear him."
The mum then explained that two young men, who were sitting nearby, quickly ran to help the boy and get him to safety.
She continued: "If the two lads had not been there my son would have drowned. They saved his life."
Natasha says that they were all incredibly shaken up and briefly shared their names, which are believed to be "Khofu and Jay".
She now wishes to find the two heroes and has taken to social media to issue a wider search for them.
"Please help me find these two lads. My husband and I would like to properly thank them - we still have our son because of their quick actions."
The original social media post has since been shared hundreds of times and the young men have been praised by countless members of the community.
Do you know these two kind-hearted people that helped pull Natasha's son from the water? Email news@mkfm.com and we will pass the details on.