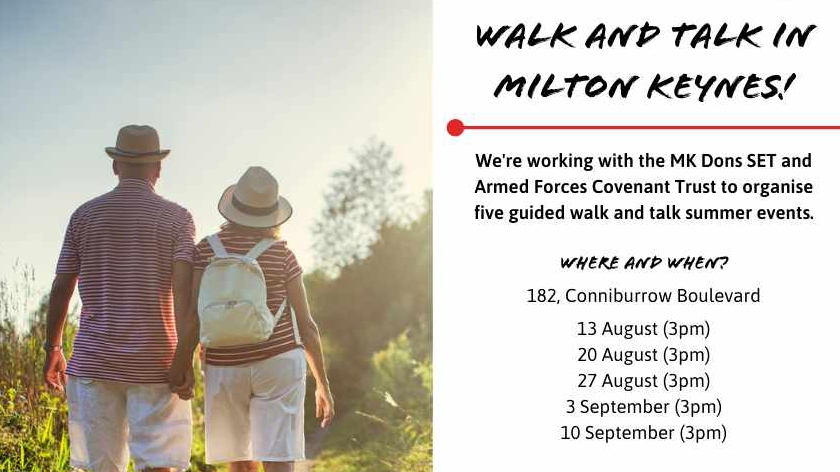 In conjunction with Milton Keynes Council, MK Dons Sports and Education Trust is hosting a series of free sports sessions.
In partnership with MK's sports clubs, free sports sessions are being held in a few of the empty green spaces around the city.
Sessions on offer include football, Dance, Walk and Talk, Multi Sports and Boxing.
Over the next few Fridays, a member of MK Dons SET and the Armed Forces Covenant Fund Trust will be taking people on guided walks through Milton Keynes.
The walks start at 3pm and are predicted to last around an hour long with a chance to stop for refreshments.
The aim of the sessions are to help build new relationships and help residents to explore the city in a brand new way.
Walks begin at Friendship Park, Conniburrow, MK14 7DL and those who want to take part must sign up before the sessions.
You can find out more here.