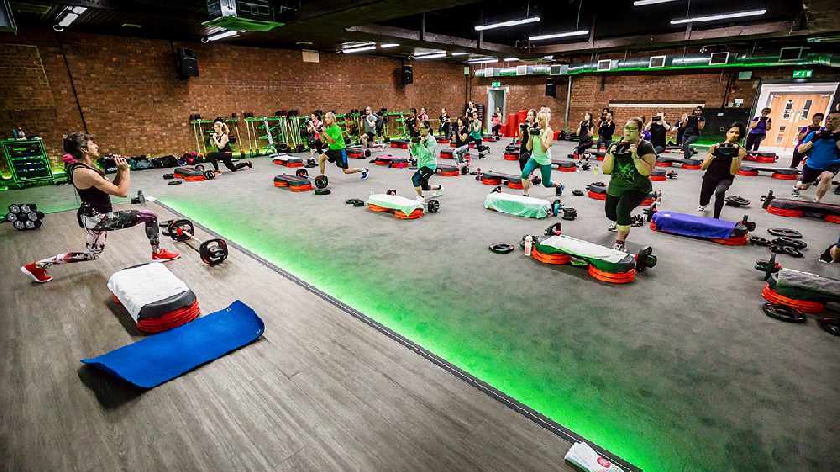 Research shows that British children are among the least active in the world, with fitness levels on a downward trajectory.
It seems movement and physical activity is being excluded from modern lifestyle with children weaned on screen-time and lacking time outdoors. The government advice says children should do at least an hour of moderate intensity physical activity per day.
In a bid to get your family more active, 1Life is offering a FREE 7-day pass to families across Milton Keynes. This pass gives you unlimited access to all the amazing activities and facilities available at Woughton Leisure Centre.
Located in the heart of Milton Keynes, Woughton Leisure Centre is leading the way when it comes to family and community fitness. It has teamed up with global fitness powerhouse Les Mills to offer its Born to Move™ classes. These revolutionary classes combine motivating and scientifically proven mix of age-appropriate movement with music. The classes captivate children from toddlers to teens and have the potential to foster a life-long love of movement and exercise.
If you're just looking to dive in, the centre has a 20-meter swimming pool which hosts award winning Swim School lessons as well as a variety of sessions for all the family to enjoy; including inflatable sessions. The centre also has a creche and soft play area so is perfect for children of all ages and you can be sure to find something to keep the whole family active and entertained!
There's more… Woughton Leisure Centre has five incredible fitness studios – the biggest in Milton Keynes and is a centre of excellence for group fitness. Hosting 300 award winning classes each week, there promises to be a class for everyone.
Woughton Leisure Centre is also home to THE TRIP™ a fully immersive work out experience. With its cinema-scale screen and sound system, THE TRIP takes you on a roller coaster of motivation and high energy output to the next level.
A combination of music, video and exercise wraps around your senses, drawing inspiration from music concerts, using entertainment to suspend belief and push your imagination to its limit. The futuristic graphics create worlds where you react to what you see, which helps you forget that you're on a static bike taking part in an exercise class.
This studio is only one of nine studios around the world. The Los Angeles Times described IMMERSIVE FITNESS as a "cinematic workout" and Huffington Post said "It really is the future of fitness."
To sign up for your free trial simply visit https://www.1life.co.uk/woughton-leisure-centre/membership-offers/