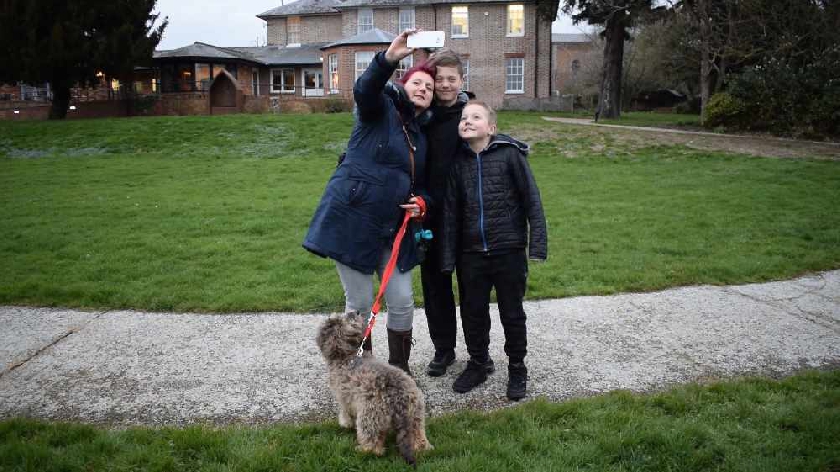 Local families are being encouraged to take on a fun family challenge this half term with The Great Willen Woof, Willen Hospice's first ever live GPS tracked dog walk game.
Players and their pooches form a team, then use a bespoke app to navigate around the Willen area, starting from the Willen Hospice Gardens, where there will be food, stalls and a raffle. As teams follow the interactive route, the GPS automatically unlocks family and dog friendly challenges to earn points.
Tracey Jago, Senior Events Fundraiser, says: "We're really looking forward to The Great Willen Woof. It'll be a great way for families to spend the day with their kids over half-term, getting out in the fresh air and doing something together as a family – including the dog."
Families can choose to play on either Friday 22 or Sunday 24 February and it costs just £20 per app download (one per team). Everyone taking part will be given a certificate and family photo to take home with them. Children can also get a stamp in their Willen Hospice Fundraising Passport. Sponsorship is welcomed to raise extra funds for the Hospice, which needs to raise £9 every minute to provide specialist care for patients and their families.
Visit the Willen Hospice website at www.willen-hospice.org.uk/woof to register or turn up on the day.