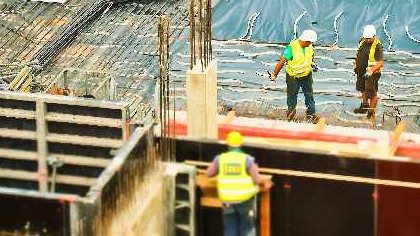 Thousands of new homes could be built in Milton Keynes on a site east of the M1 and within the emerging Cambridge – MK – Oxford growth corridor.
Milton Keynes Council has reached the next stage of a significant funding bid which if successful would see almost £76 million invested in a new bridge over the M1 and unlock other infrastructure, such as schools and GP surgeries, that would make it feasible to build new homes in the area.
The Housing Infrastructure Fund (HIF) is government capital grant programme of up to up to £4.1 billion to deliver over 400,000 new homes. Funding will be awarded to local authorities on a highly competitive basis.
Milton Keynes Council has been successful in reaching the second stage of the bid. MK's proposals will now be worked on in detail, including the number and location of new homes that could be built, to allow ministers to make a final decision on which areas to support.
The possible expansion area east of the M1 (Milton Keynes East Sustainable Urban Extension area) is referenced in Plan:MK, the borough's development strategy which outlines how MK will grow in the coming years to meet population growth. The development of the site hinges on a successful funding bid.
Last year the National Infrastructure Commission set out its vision for the Cambridge-MK-Oxford Arc, including MK's growth and the creation of more high tech jobs, fulfilling an important role as 'Britain's Silicon Valley'. Their report suggests that MK should grow to at least 500,000 people by 2050.