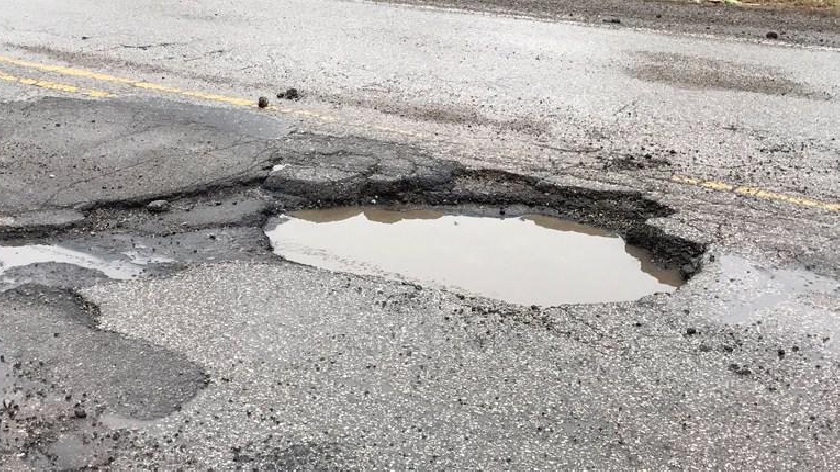 Proposals to be made by the Cabinet will see an additional £250,000 of funding potentially allocated next year, enough to fix an additional 7,000 potholes across Milton Keynes.
£50,000 of that funding is also being proposed to be brought forward for use in February and March.
A pothole appears when the road surface has been worn away and a hollow appears. Potholes can form quickly and can be a hazard to people using the highways.
Water seeps into small cracks in the surface and over time this can worsen over the winter months as the water expands when it freezes, making the gaps bigger.
Urgent repairs are carried out over the winter months and the majority of general repairs take place beginning at the end of February and into the spring.
The whole of the Council will decide in the middle of February whether to agree the extra pothole funding and the overall budget.
Cllr Lauren Townsend, Cabinet Member for Highways said: "I'm pleased that as part of our budget we will be proposing funding that will be enough to fix around 7,000 extra potholes.
"Every year around this time we see a peak in the number of potholes due to autumn rain and the frost in the early new year while standard repairs slow due to the cold winter months. The extra funding, and bringing some of that forward, will mean as soon as the weather improves we will be out fixing thousands of potholes.
"Fixing as many potholes as we can, making repairs last longer and getting value for money are our priorities and they are reflected in the budget and these proposals that all councillors will vote on in February."
The Conservative Group have commented on this move saying they are racking up a list of 'broken promises'.
Cllr Alex Walker, Leader of the Conservative Group, said: "We are pleased to see funding finally going into pothole repairs after years of the Conservative Group calling for more focused investment. But Labour need to check their manifesto, they have once again failed to meet their pledge. They are racking up a long list of broken promises from maintaining weekly collections to building council homes. MK has a very lacklustre council."