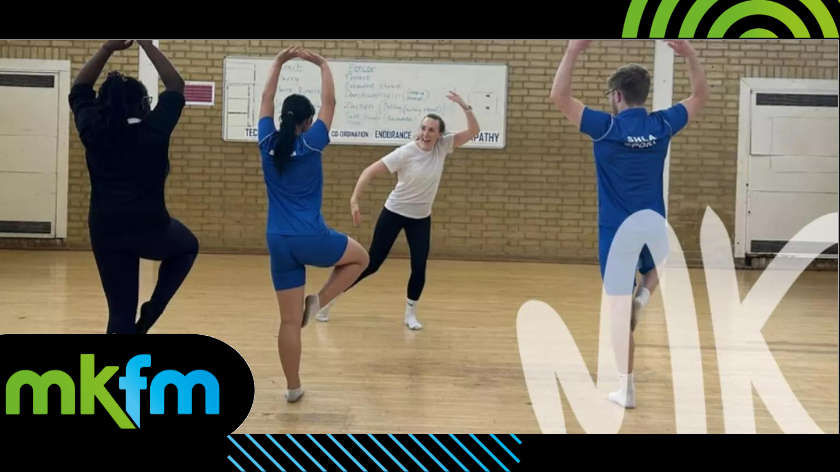 Milton Keynes City Council is funding a new dance club for students in the lakes Estate.
A new club is being funded by the City Council, connecting young people in the Lakes Estate with dance and theatre professionals.
The club, which is run by Milton Keynes Theatre, takes place weekly and is open to young people at Sir Herbert Leon Academy.
Through the club, pupils at the school will have access to backstage tours, industry career talks, chances to perform in community events and further workshops from visiting companies.
Funding comes from the Lakes Clubs which enables residents, community groups and organisations to run social activities and clubs that benefit the Lakes Estate community.
More than £150,000 has been set aside to extend the initiative and to fund a new Fullers Clubs scheme in Fullers Slade.
Cllr Emily Darlington, Cabinet Member for Adults, Housing and Healthy Communities said: "This is a great example of how our funding can help to bring new opportunities into these communities. Pupils at Sir Herbert Leon will be able to learn from industry experts whilst having a great time practicing new skills.
"I'm pleased that by introducing Fullers Clubs and extending the Lakes Clubs, we can support hundreds more people this year."
Alexandra Snell, Senior Creative Learning Manager at MK Theatre said: "We are delighted to be running this project with Sir Herbert Leon, thanks to the Lakes Clubs funding. It is so important for us to inspire the next generation of live entertainment audiences and workforce and we believe the young people will get huge amounts from this initiative.
Emma Orr, Principal at Sir Herbert Leon Academy said: "Our students loved the experience and the opportunity to be involved in something so creative. Staff enjoyed watching the young people throwing themselves into something outside their comfort zones and learning you can be good at things you never even knew!"