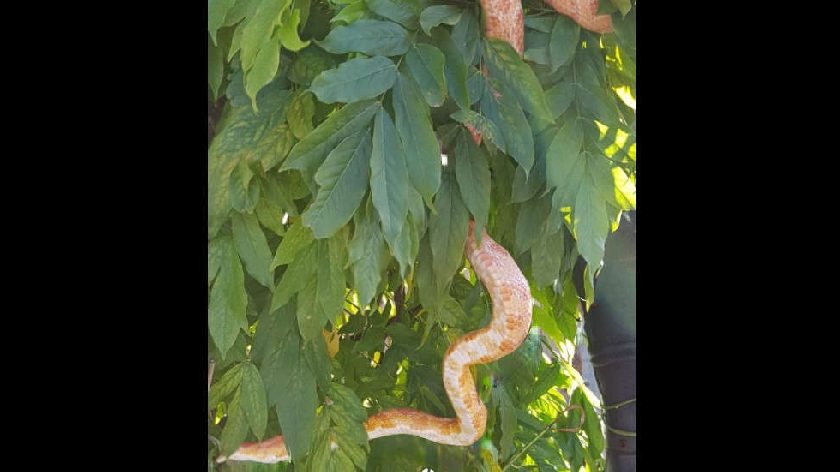 Tobacco's markings are distinctive
A 4ft-long pet snake, which is said to be 'friendly', has been reported missing in Milton Keynes by its owners.
Tobacco is a 7-year-old corn snake that has lived happily with its owners in the Lakes Estate, although he does have a tendency to go walkabout.
His owner, Jan, says that he slipped out of his vivarium through a tiny hole while it was extremely hot on Sunday (18/7).
Jan and her partner have searched "everywhere" but are concerned for Tobacco's whereabouts as the back door was open when he managed to escape.
Tobacco has been able to get out of his vivarium in the past and was missing for a whopping six weeks until he was discovered hiding under an ottoman in their back garden.
People in the Lakes Estate are being encouraged to keep an eye out for Tobacco, especially those that are within the MK2 3LT area.
Anyone that spots Tobacco should contact a local vet or the 'Lost and Found Pets Milton Keynes' Facebook group, which you can access here.