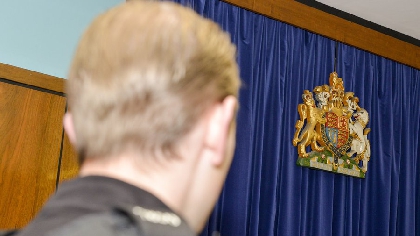 The High Court has ruled in favour of Imad Al-Nesnas, 54, after it emerged that he had been fraudulently induced into paying £2 million to another man.
ELS Legal's litigation department achieved the ruling after it emerged that he had paid the money to 47-year-old Mahmood Al-Najar, for projects that did not happen.
At a separate hearing following judgment, the Court granted a freezing injunction against Mr Al-Najar's assets.
Al-Najar, of Milton Keynes, is a company director at Prestige Homes (Developments) Limited and Prestige Homes Improvements Limited.
Judge Proudman ordered him to provide details of all relevant bank statements evidencing exactly where the claimant's money went.
She said the defendant had committed "a major fraud", whilst ELS Legal said a freezing injunction was the "best outcome possible".
In addition to freezing the defendant's assets, this order requires full and frank disclosure of all the defendant's assets over £5000 and the provision of documents from the defendant demonstrating what happened to the claimant's money.
Deliberate failure to comply with the order can result in being imprisoned, fined or having assets seized.
Commenting on the impact of the freezing injunction, Richard Spector, ELS Legal Managing Partner, said: "The freezing injunction will give our client peace of mind that the defendant will not dissipate his assets whilst we try to recover the judgment sum for our client.
"The Judge recognised that the defendant's assets were at immediate risk of disposal."
"We have been able to secure all relevant bank statements so that the Claimant can trace where his money went. We have also secured an order from the Court that if the Claimant's money is traced to other projects then the Claimant can claim an interest in the profits."
"This is an excellent result for our client, and in this instance, the best outcome possible. ELS Legal will now continue to work to recover our client's assets."