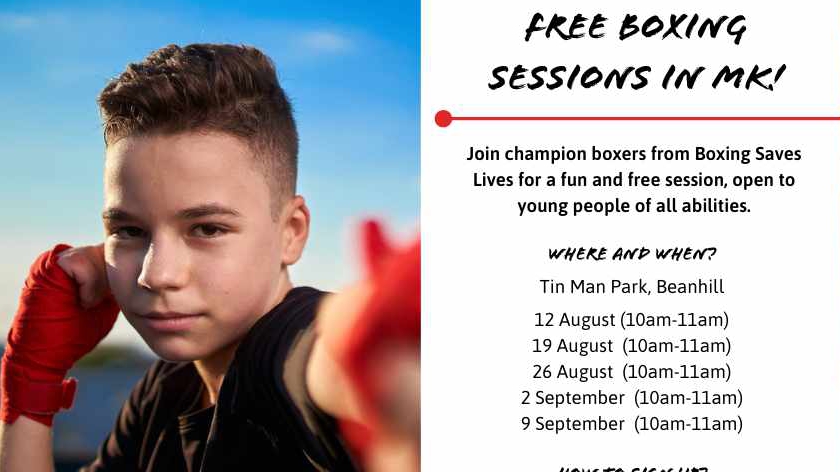 In conjunction with Milton Keynes Council, MK Dons Sports and Education Trust is hosting a series of free sports sessions.
In partnership with MK's sports clubs, free sports sessions are being held in a few of the empty green spaces around the city.
Sessions on offer include football, Dance, Walk and Talk, Multi Sports and Boxing.
Over the next few Thursdays, coaches from Boxing Saves Lives are hosting free sessions for young people of all abilities.
The sessions are created to help form discipline, respect and self worth through sport.
Sessions are being held between 10 and 11am in Tin Man Park, Beanhill.
You can sign up for sessions or find out more here.