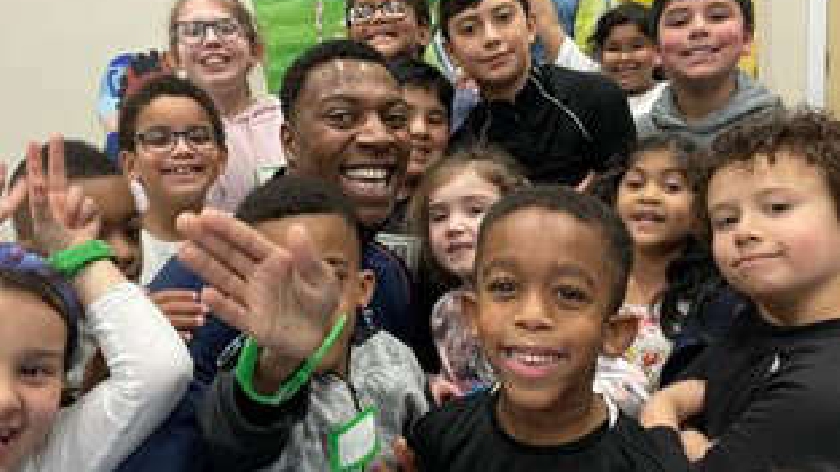 The 5 On It Foundation will be offering free basketball sessions this Christmas.
5 On It Foundation, in partnership with Nutri Troops, is supporting the government's HAF scheme through Milton Keynes City Council for a second year, to provide activities and food to families with children in receipt of benefit-related Free School Meals (FSM) during the Christmas school holidays.
The sessions will be taking place between Monday 19th December – Thursday 22nd December 9am – 1pm at The Willows School and Early Years Centre.
Boys and girls ages 6 – 11 years can join the wonderful Nutri Troops team and coaches from Premier Education to enjoy a range of craft activities and fun physical games.
Breakfast and a hot lunch are included and there are prizes to be won too.
There will also be the opportunity to meet Nutri Troops creator Peter Bakare who played volleyball for teamGB at the 2012 Olympics. Peter is committed to teaching young people about the importance of exercise and healthy eating within an exciting and engaging environment.
There are limited places. For more information and to book, click here.