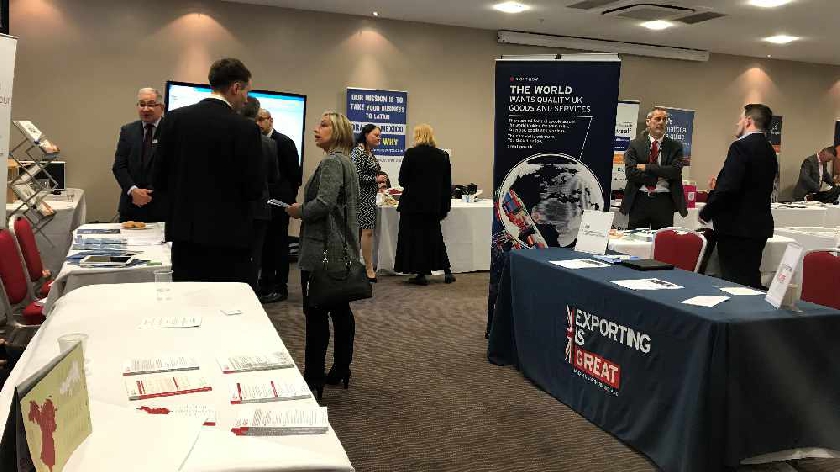 Export MK aims to give SMEs the confidence, contacts and knowledge to start exporting around the world.
TODAY, (Friday, March 23) an impressive range of stallholders will gather at Stadium MK to bring expert export knowledge to small businesses in the city.

There will also be seminars held throughout the day hosted by Institute of Export, China-Britain Business Council (CBBC), and Department International Trade (DIT) where speakers will give their top tips for export success, explain how to export with China and much more.

Only five to ten per cent of UK SMEs are currently engaged in export meaning there is huge potential for growth – the UK Government is actively encouraging businesses big and small to export under the campaign 'Global Britain'.

Export MK was set up by MPs Mark Lancaster and Iain Stewart who believe MK's sizeable number of SMEs means it can lead the way in Britain by putting their products and services on the world stage.

Export MK is completely free for owners or representatives of SMEs in MK and will be attended by The Department of International Trade, Chamber of Commerce and the Federation of Small Businesses among up to 30 other organisations.

Between 10am and 4pm TODAY (Friday, March 23) there will be an opportunity to gain advice from stallholders, learn from speakers and network with other businesses.

Export MK is supported by the Department of International Trade and is sponsored by Visionary Finance and Tech Mahindra.

Follow us on Twitter: @ExportMK or Facebook:/ExportMK for more information and updates.