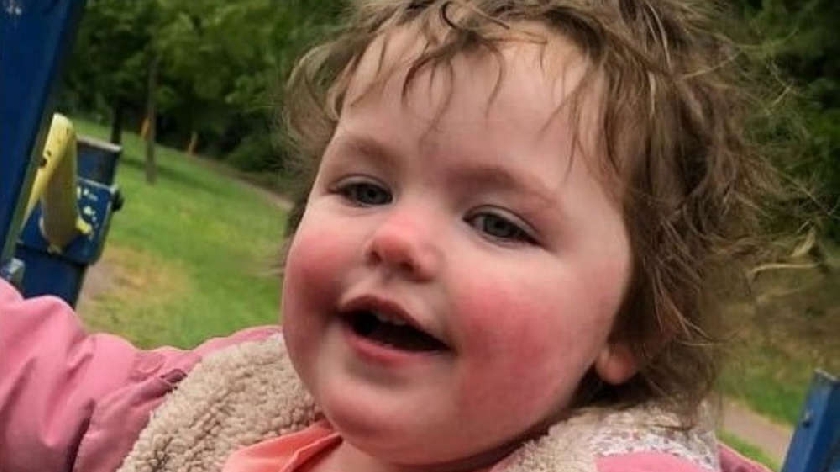 Image: Sky News
The four-year-old killed by a dog in a Milton Keynes back garden has been named as Alice Stones.
Police officers were called to a property in the Broadlands area at about 5pm on Tuesday, but Alice died at the scene shortly after.
The dog was put down and no one else was hurt. There have so far been no arrests.
Officers were called to an address in Broadlands following a report that a dog had attacked a child in the back garden of a property.
The four-year-old girl died at the property.
Officers were called by the ambulance service shortly after 5pm Tuesday, after a report that a dog had attacked a child in the garden of a Netherfield property.
The dog was humanely destroyed and no one else was hurt as a result of the incident.
No arrests have been made in connection with this investigation.
During Prime Minister's Questions, Rishi Sunak sent his condolences to Alice's family and community.
Mr Bullivant confirmed the dog had been "humanely" put down, "in order to ensure public safety" after the attack.
"I understand how much of an impact this will have on the community and on the wider public, and people can expect to see a large police presence in the area this evening and beyond while our investigation continues," he said.
"I would like to reassure people that there is no reason to believe there is any danger to the wider public at this time."
Donna Fuller, a ward councillor for Woughton Community Council, said a vigil will be held at Grand Union Vineyard Church, Netherfield Campus, this evening to "enable the community to come together and draw strength from each other".
"It will send a strong message to the family that we are thinking of them," she added.

For clarification, multiple national media organisations had published the victims name and photo several hours before the Thames Valley Police statement after receiving the information from the public.
Thames Valley Police knew the information was already in the public domain and made a point that that the family did not wish to confirm their daughters name until formal identification had taken place.
MKFM would never publish information in these tragic circumstances that wasn't already in the public domain.