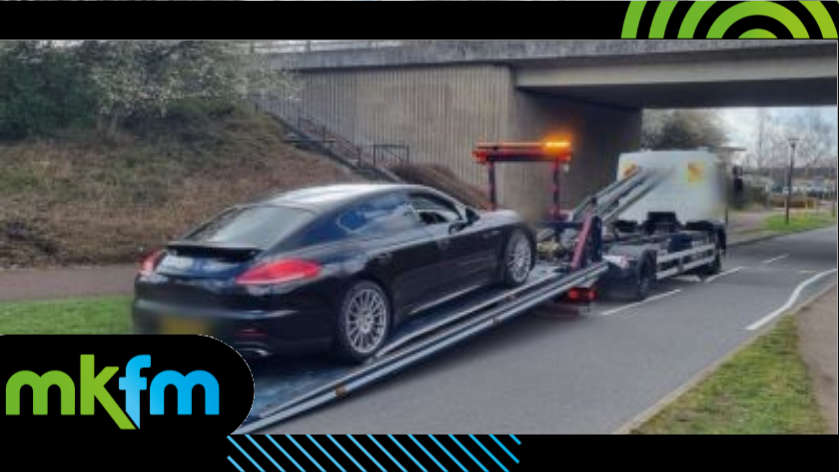 Image: Eastern Regions Special Operations Unit
Four people have been arrested in an operation targeting a suspected organised crime group (OCG) thought to be exploiting women for work in the sex industry.
ERSOU's Regional Organised Crime Unit carried out warrants in Milton Keynes and Nottingham on Tuesday 14th March, in connection with a modern slavery operation.
Digital devices, more than £30,000 in cash and a Porsche thought to have been bought with criminal money were seized by investigators.
Officers also visited an address in Peterborough as part of officers' enquiries.
Four suspects, aged between 28 and 36, were taken into custody for further questioning and subsequently bailed.
Specially trained officers supported by the charity Justice and Care were on hand, had any victims of slavery been identified during the warrants.
Detective Inspector Damian Barlow, from ERSOU's Criminal Finances Team, said: "This operation relates to an organised crime group suspected of controlling women for prostitution and money laundering offences, and our enquiries are ongoing.
"In investigations such as this, we often see that criminal groups exploit women for sex work by luring them from disadvantaged backgrounds by promising them a better life in the UK.
"However, in reality they are then forced or coerced into sex work, with the groups often confiscating the victims' passports and using violence to control them.
"It is key to target those we think are involved in this highly organised criminality. Trafficking gangs pay no regard to the wellbeing of the women they are exploiting, and it is vital that these networks are dismantled and those involved brought to justice."
If you have information about an address where people are being exploited for sexual purposes, please report it to your local police force online or by calling 101.
You can also report information anonymously via the Modern Slavery Helpline, on 08000 121 700.