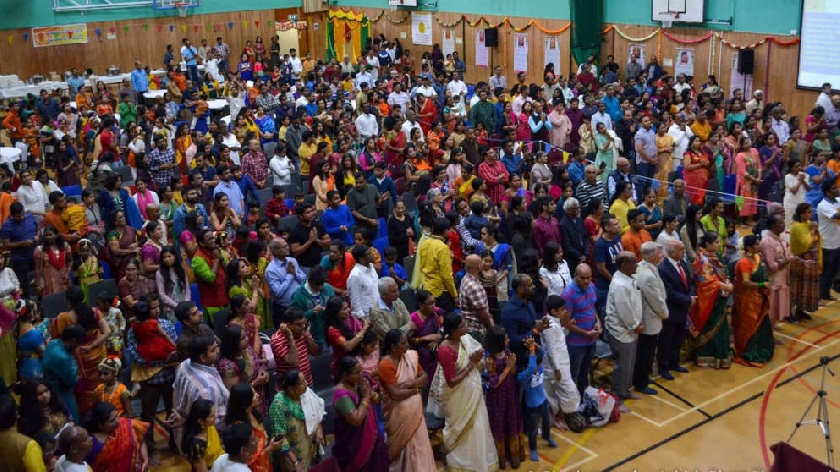 The founder of DREAMSAI will receive a British Empire Medal in Queen's Birthday Honours list 2022.
Honours are a great way to recognise the achievements of those who have gone above and beyond their role and made a significant impact on their community, organisation, or country.
Laxman Kastala, founder & chairman of local charity DREAMSAI Milton Keynes is awarded British Empire Medal during this platinum jubilee year in recognition of his charitable services to the community of Milton Keynes.
British Empire Medal is awarded for achievement or contribution of a very hands-on service to the community in a local geographical area. This might take the form of sustained commitment in support of very local charitable activity; or innovative work that has delivered real impact.
In his numerous positions, Laxman plays a vital role in building stronger communities and making a positive impact.
He is the founder and chairman of DREAMSAI, a local charity well known for its vital food distribution to homeless, very vulnerable, and local schools. They promote blood donations within ethnic communities to fill the gap, run educational workshops for youth and celebrate Guru Day event based on the teaching of their guru, Shirdi Saibaba the 19th century Indian Saint. DREAMSAI also received Queen's Award for voluntary service (an equivalent of MBE for volunteer groups) in 2021 Birthday Honours for their proactive support to vulnerable communities throughout the pandemic and beyond.
Laxman is a co-founder of Ganesh Utsav Samithi that has been organising an annual Indian Hindu festival for last 10 years in MK that celebrates the birth of the beloved Hindu elephant-headed god, Lord Ganesha. The day long festival provides a platform for community to come together and celebrate culture.
Laxman was also the chairman of first ever India Day event organised in Campbell Park in 2019 which offered everyone a unique way of experiencing the Indian culture at its best, attended by over 6000 diverse community members.
He is also co-founder of Milton Keynes ethnic business community that showcases wealth of innovation & creativity within the Ethnic Business Community​ and a trustee of Milton Keynes Arts & Heritage Alliance that champion the rich heritage and the creative future of Milton Keynes.
Laxman Kastala in a statement said, "Exactly 20 years ago this week when I first migrated from India to UK, little did I realize the swell of excitement & patriotic spirit the whole nation was going through. It was Her Majesty's Golden Jubilee celebrations then.
"Two decades on, I am thrilled to be honoured with British Empire Medal by Her Majesty The Queen during this platinum Jubilee celebrations. I am humbled with this prestigious civic national honour. Over the years, I worked with some incredibly talented and highly motivated people across the groups, this honour is also a recognition of those amazing team members.
"For those who know me, I always maintained consistent passion for community service and building cohesive communities in Milton Keynes, the place which I can now proudly say is a city. I will continue my active engagement with diverse community groups to elevate culturally rich and inclusive new city of Milton Keynes by running local, community-led projects that benefit our communities now and for the future."